Legendary hellraiser John Romero plans to celebrate Doom's 30th anniversary with a new WAD.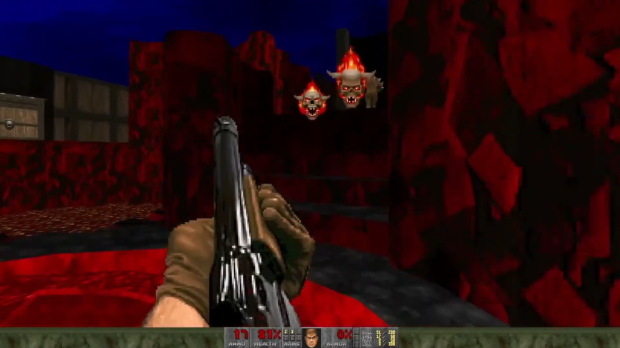 Sigil II is done. Romero has laid the finishing touches on the new Doom mod (which are actually called WADs, or "Where's All the Data?"), and pre-orders are now open for the new Doom "mega WAD" created by the maven of mayhem himself. Prices start at €6.66 for the digital edition, but just like last time with the original Sigil, Romero is making big box versions of the WAD. These versions are super popular and two of the three big box SKUs have sold out in less than 2 hours.
"On December 10 it's Doom's 30th anniversary, and on Doom's 30th, I wanted to release another episode. It's the sixth episode, and it's called Sigil II," Romero said. "That is the day that we'll start shipping Sigil orders."
Sigil II comes with 9 hellish levels and 2 deathmatch maps.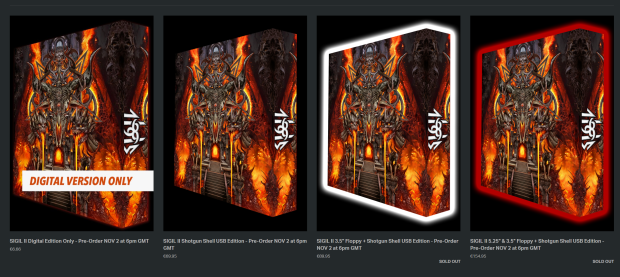 SIGIL II is the unofficial sixth episode for 1993's DOOM®. SIGIL II requires the registered version of DOOM® to run. All proceeds from sales of SIGIL II and SIGIL II merch support future WAD development.
At the time of writing, only the Sigil II Shotgun Shell USB edition big box version is in stock. That version includes the following and costs €69.95:
Custom SIGIL II Big Box Shotgun Shell USB Edition:

Custom SIGIL II Big Box

SIGIL II cover poster (A3)

Romero Games full-size cinch bag

Sticker sheet with five stickers

Shotgun glitter sticker

SIGIL II disk pin

SIGIL II Gates of Hell heavy superpin

Extra code for full SIGIL II WAD with music via email
Shotgun Shell USB
SIGIL II nine-level WAD

Making of SIGIL II video

Making of SIGIL II story by David L Craddock

SIGIL II original soundtrack by Thorr

SIGIL II original MIDI soundtrack by James Paddock

Readme.txt
The digital edition includes:
Digital Editions include:
Full nine-level SIGIL II WAD + 2 Deathmatch levels

Custom music soundtrack by Thorr

Custom MIDI soundtrack by James Paddock

Readme.txt
Sigil II is more of a passion project for Romero. The FPS godfather is currently working on a brand new big-budget first-person shooter built with Unreal Engine 5, complete with online multiplayer. The game is set in a fresh universe so don't expect Doomslayer or BJ Blazkowicz to show up.