The new Xbox gaming Mastercard may benefit savvy consumer who is on Microsoft's side of gaming.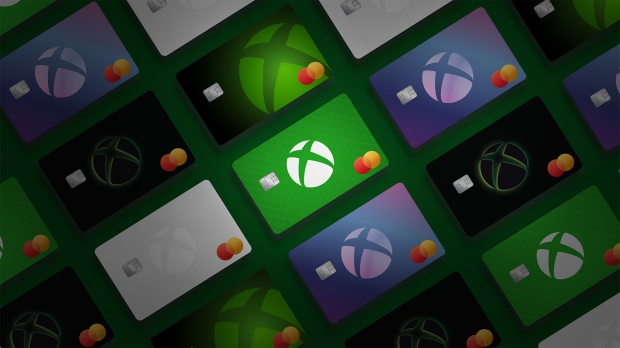 If you have decent credit, can pay bills on time every time, and are firmly committed to the Xbox brand, then the new Xbox Mastercard might be a good fit. The credit card comes with reasonable APR rates for well-qualified applicants, ranging from 20.99% APR on the lowest end all the way to 31.99% APR on the highest end (the goal is, of course, to always pay off the full balance and never pay interest). The card has no annual fee. Terms and conditions can be found here.
Apart from building credit and establishing another line of credit, the main reason to get an Xbox Mastercard is to take advantage of the point system. Cardholders can earn points for purchases made on the card, and these points can be redeemed for "eligible digital products" on the Xbox site. Cardholders can also redeem their points for gift cards The idea here is to create a cycle of charges to accrue points and payments to help better improve creditworthiness.
The points exchange ratio is 100 points to every $1, and Microsoft is offering a pretty substantial bonus. Approved applicants will receive 5,000 points worth $50, as well as 3 months of Xbox Game Pass Ultimate. Applications are currently open for Xbox insiders.
This code is only for new Game Pass subscribers and since the card is directly tied to your Microsoft Account, you really want to just stick to your main account and not try to create a new Microsoft account for the freebie.
The Game Pass Ultimate codes only work in the United States and they also have an expiration date.
In tandem with Microsoft Rewards, it may be possible to create a daily routine where consumers generate significant rewards points over time.
Here's a quick breakdown of the point accrual terms for the Xbox Mastercard:
• You earn 5 Card Points for every $1 spent on Net Purchases of eligible consumer products purchased through qualifying web, app and console-based digital Microsoft stores, ("5x Eligible Purchases").
• You earn 3 Card Points for every $1 spent on Net Purchases of eligible dining delivery services. Eligible dining delivery services are limited to third party services which deliver on behalf of restaurants and businesses.
• You earn 3 Card Points for every $1 spent on Net Purchases of eligible streaming services. Streaming services include video, music and audio entertainment services.
• You earn 1 card point for every $1 spent on all other Net Purchases.