WhatsApp, the popular instant messaging platform that is currently owned by Meta, is working on a new feature that will make it easier for people to plan events right from within their chat threads.
The new feature, which is currently in testing with those who are using the Google Android beta version of the app, lets people plan events including their date, time, and location. There is also an option to add a scheduled video call to the event for those which are being run remotely, too.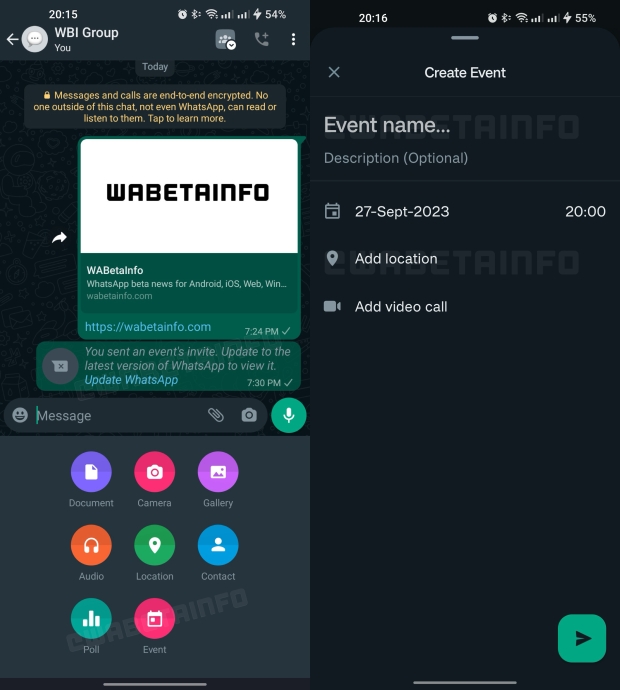 The change was first reported as part of the WhatsApp beta for Android 2.23.21.12 update and was spotted by the WhatsApp watchers over at WABetaInfo.
While the feature is currently under development and could change or simply disappear entirely, so there's no guarantee that this feature will ever roll out to the public. However, WhatsApp is normally pretty good at making sure that features that reach the beta process do eventually ship, so hopes are high that this will arrive as part of WhatsApp proper sooner or later.
The benefits of the feature are obvious, of course. It'll make it easier for people to plan events with others, especially when there are multiple people included in a group chat. The fact that there is an option for adding a location is also a great idea because it means that people can plan public get-togethers, not just virtual meetings.
We can expect the new feature to undergo more testing before it rolls out to everyone, and there is likely also an iPhone testing period to come, too.