Bethesda's Todd Howard is surprised by how far people have taken the custom shipbuilding in Starfield, an area of the game that allows players to flex their creativity to create something new or something based on pop culture. When the game launched last month, we highlighted some of our favorite creations, including ships from Star Wars, Futurama, and some fun stuff like Thomas the Tank Engine.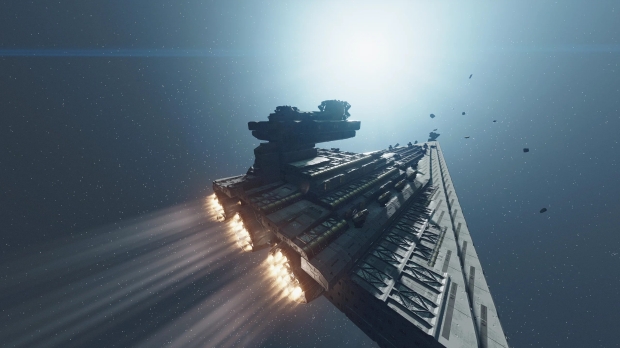 Thanks to mods that remove the physical size limitation of ships on PC, we've seen the shipbuilding go one step further - and potentially reach the absolute end-game thanks to this new faithful recreation of a giant Star Destroyer from Star Wars in the game. Created by Reddit user DotElectronic7174, they note that due to the size and scope of the ship, the in-game shipbuilder struggles to rise above 15 FPS.
However, performance is fine when the massive Star Destroyer is rendered in-game orbiting above a planet.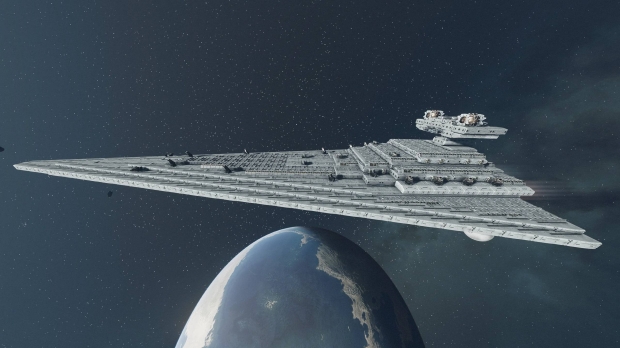 Naturally, there have been a few attempts to recreate the Star Destroyer in Starfield, with this one nailing the grey and layered metallic look of the iconic space behemoth. Plus, the massive cockpit with a walkway - it just begging for a few Star Wars cosmetic mods to be installed so you could fill out the space with Stormtroopers and Darth Vader.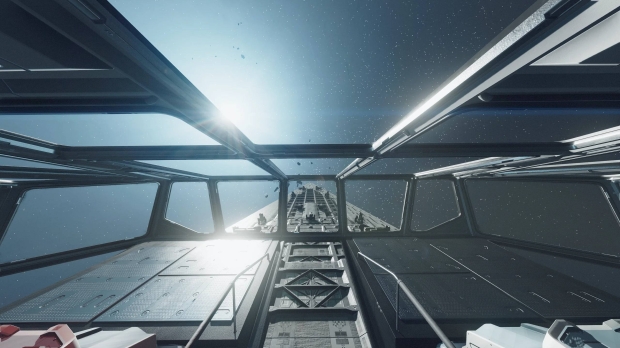 It even has three massive engines on the back, though DotElectronic7174 describes the movement as "slow" and "not practical." As far as Starfield specs go, this custom ship has a whopping 32,280-capacity cargo hold, a hull rating of 6,837, and a mass rating of 20,796.