The Steam Hardware Survey and Software results are in for September 2023, and according to the latest round of data from Valve, the desktop GeForce RTX 3060 is the most popular GPU out there in the PC gaming landscape.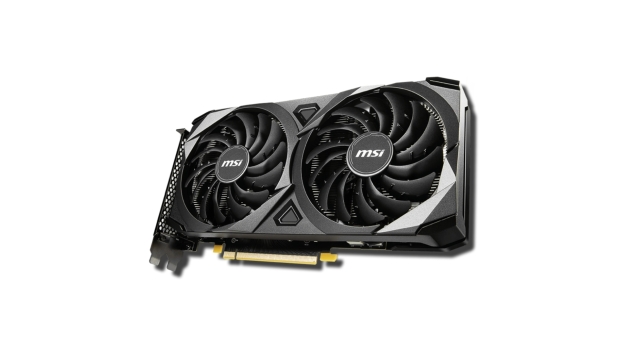 This marks the first time the mainstream GeForce RTX 30 Series GPU has hit the top spot, taking the lead over the NVIDIA GeForce RTX 1650. In recent months, the mainstream Ampere GPU has seen sizable discounts thanks to the arrival of the new GeForce RTX 4070, which carries a similar MSRP.
The Top 20 GPUs are pretty much all NVIDIA GeForce RTX products outside of integrated Radeon and Intel graphics filling out the list. This includes mainstream cards like the aging GeForce RTX 1060, the GeForce RTX 2060, and more premium and high-end offerings like the GeForce RTX 3070 and GeForce RTX 3080. In fact, according to the latest data, NVIDIA now has more GPU market share, with AMD and Intel losing ground.
NVIDIA now has 77% of the total GPU market, followed by AMD with 14.79% (down from 15.94% in August 2023) and Intel with 7.89%.
As for the current generation of graphics cards, the most popular GPU is the GeForce RTX 4070, which is steadily rising through the ranks with a 0.92% market share - followed by the beast, the GeForce RTX 4090. These sit outside the Top 20, but with the GeForce RTX 4060 Ti and GeForce RTX 4060 also gaining significant market share, it looks like NVIDIA's latest generation of GPUs is gaining popularity and could crack the Top 20 soon.
Here's a look at the Top 20 GPUs according to the Steam Hardware Survey and Software results for September 2023.
NVIDIA GeForce RTX 3060: 6.10% (+1.37%)

NVIDIA GeForce GTX 1650: 4.65% (-0.31%)

NVIDIA GeForce GTX 1060: 4.57% (+0.38%)

NVIDIA GeForce RTX 2060: 4.56% (+0.74%)

NVIDIA GeForce RTX 3060 Ti: 3.93% (+0.50%)

NVIDIA GeForce RTX 3060 Laptop GPU: 3.72% (-0.44%)

NVIDIA GeForce RTX 3070: 3.52% (+0.42%)

NVIDIA GeForce GTX 1050 Ti: 3.04% (-0.13%)

NVIDIA GeForce RTX 3050: 2.51% (-0.03%)

NVIDIA GeForce GTX 1660 SUPER: 2.47% (-0.03%)

NVIDIA GeForce RTX 3080: 2.11% (-0.07%)

AMD Radeon Graphics: 1.83% (-0.13%)

NVIDIA GeForce GTX 1660 Ti: 1.82% (-0.25%)

NVIDIA GeForce RTX 4060 Laptop GPU: 1.71% (+0.14%)

Intel(R) Iris(R) Xe Graphics: 1.70% (-0.04%)

NVIDIA GeForce RTX 3070 Ti: 1.49% (+0.04%)

NVIDIA GeForce GTX 1050: 1.49% (-0.09%)

NVIDIA GeForce RTX 2060 SUPER: 1.43% (+0.20%)

NVIDIA GeForce GTX 1660: 1.40% (+0.26%)

NVIDIA GeForce GTX 1070: 1.39% (-0.09%)