Soon all Xbox One and Xbox Series X/S owners will be able to stream live gameplay sessions directly to Discord.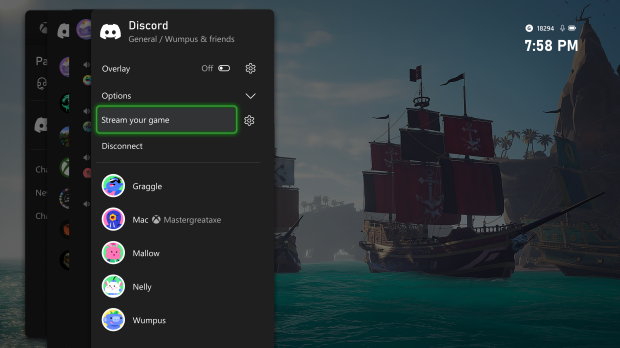 In a move that further blurs the lines between console and PC gaming, Discord game streaming functionality is coming to Xbox consoles. The feature will give a lot more interactivity to voice party chats on Xbox's Discord app, and friends will be able to gather together to check out boss fights, the latest epic drop, new strategies, learn tips and tricks from other members of the community, and even preview titles that are offered on Xbox Game Pass.
This is good news on the surface, but the feature comes with some limitations. Free Discord users will be locked to 720p 30FPS streams, which is typically fine for group/party chats depending on the circumstances (e.g. digital hang outs). Discord Nitro subscribers will instead be able to stream up to 1080p 60FPS, latency permitting.
The internal engagement driven is an important one for Xbox, especially with the stronger push towards online digital models via multiplayer games and Game Pass. While Microsoft does have to lean on Discord to deliver its communication boon to Xbox, it's a worthwhile venture considering the popularity of the service. Everyone uses Discord to talk and send messages these days, and native cross-platform integration of this app makes it so players don't have to rebuild their friends and community.
Since Xbox has a significantly less market share than Nintendo and PlayStation, Microsoft has to find ways to properly engage and monetize its existing userbase (this catalyst is a big reason why Microsoft wants to buy Activision-Blizzard for $68.7 billion so that the company can expand its presence outside of Xbox, which is firmly in third place among the Big 3 in terms of console share).