If you follow Google's line of Pixel mobile phones, you know the company is no stranger to leaks about unannounced devices. The Pixel 8 Pro is seemingly following suit.
Before the image that we are soon to discuss popped up, there were already a few leaked renders and images of the Pixel 8 Pro, and judging by the recently released image, those renders and previously leaked images were correct about the design. Android Setting on X noticed a new image popping up on a page that promotes Google's subscriptions and services. The image showcases a man holding what appears to be a Google Pixel 8 Pro to his ear.
The Pixel 8 Pro in the image is a Porcelain color, and many Google Pixel fans were suspicious if it was true or not that Google would release a phone in such a color. However, it seems those concerns can be put to rest as the tipster dived into the alt-text description of the image, which read, "A person takes a call on a Pixel 8 Pro phone in Porcelain". Notably, the new image matches the leaks that suggested the Pixel 8 Pro will feature a glass oval covering the rear cameras, along with the iconic bar that's present on previous Pixel models.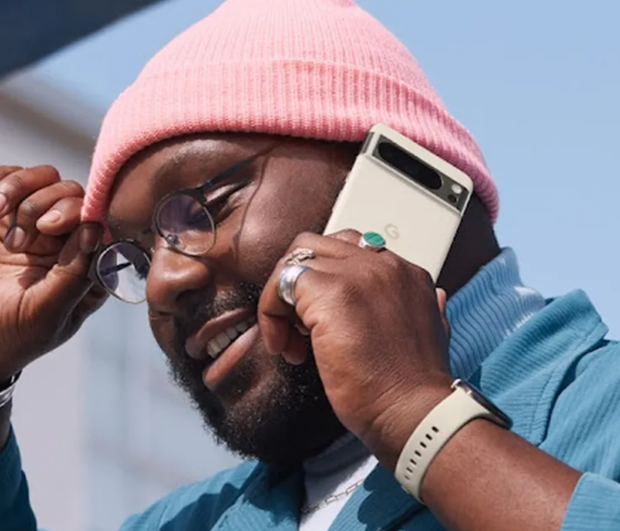 Unfortunately, the leak doesn't inform us about what is inside the Pixel 8 Pro, but a simple Google will inform you of all the leaked hardware specs, as there are plenty that have already surfaced in various corners of the internet.