Even fans of the popular instant messaging service WhatsApp would likely agree that the interface is looking a little long in the tooth and is ready for some love at this point. And it seems that someone inside the Meta-owned outfit would agree because the latest iPhone TestFlight beta seems to include proof that a new look is on the way.
While neither Meta nor WhatsApp have confirmed that changes are afoot, the beta watchers at WABetaInfo have shared a screenshot of the latest beta, complete with a refreshed look that includes new iconography, colors, and more.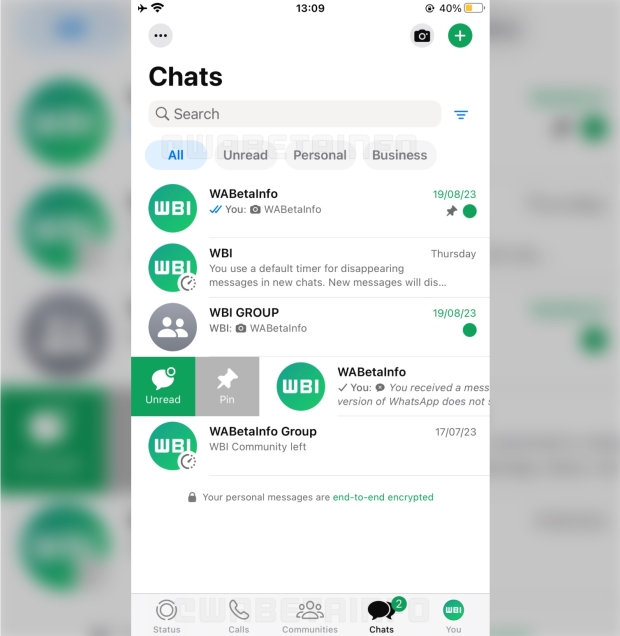 According to WABetaInfo this new update includes green as the primary color with some elements using a blue, including filtering options. Those filters will allow people to see different types of chats while avoiding others - the WABetaInfo report says that personal chats can be filtered from business ones and vice-versa. New buttons can also be seen in the navigation bar with the overall look and feel of the app being a more modern one.
The WhatsApp apps haven't changed all that much in years, at least in terms of the overall look and user experience. But that looks set to change although it's impossible to know when that will happen. This is the first time that we have seen this new interface roll out to beta testers, and while it's also in development for Android it's unlikely that we will see it made available to everyone soon. Those using the version of WhatsApp that's available via the App Store could be waiting some time before they get this new look. But at least we know that it's on the way at some point, which is a start.