Apple releases new iPhones every September and each year the Pro models cost more than the non-Pro ones, as you'd expect. But when the iPhone 15 Pro and iPhone 15 Pro Max roll around this year, expectations are growing that they'll both cost even more than last year's handsets.
We've been hearing price hike rumors here and there for a little while now, but this latest report comes as we edge closer to the big unveiling next month. If the report is accurate, buying the new iPhone 15 Pro or iPhone 15 Pro Max could cost up to $200 more than picking up an iPhone 14 Pro or iPhone 14 Pro Max today.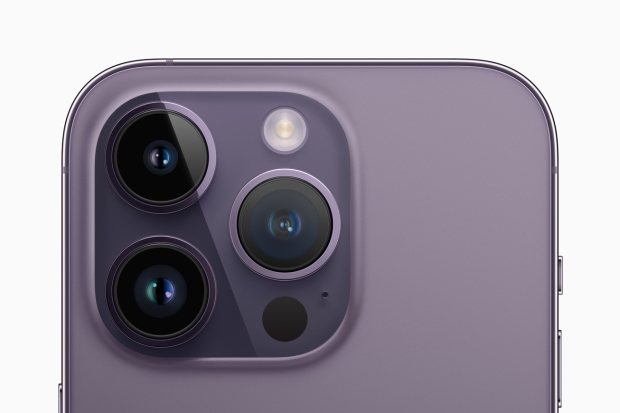 That's according to a paywalled DigiTimes report that has been seen by MacRumors, at least. The report apparently says that the new best iPhones will cost at least $100 more than their predecessors while a $200 price hike isn't out of the question at this point.
For context, the iPhone 14 Pro and iPhone 14 Pro Max start at $999 and $1099 respectively, but DigiTimes believes that the iPhone 15 Pro will start at either $1099 or $1199. The iPhone 15 Pro Max will make the eyes water at either $1199 or $1299, according to the report. It isn't thought that the iPhone 15 or iPhone 15 Plus will be affected.
Those prices will of course be the starting point and we don't know what the base model storage option will be - we're assuming it will be 128GB, but it could be upped to 256GB which might help explain the increase in price.
As for why the price might be going up, it's possible that the move to a new titanium construction could be at the heart of the matter. The new A17 chip that is expected to power the high-end iPhones could also have a bearing on things as well, but it's impossible to know for sure. Especially considering the iPhones haven't been announced yet. However unlikely, it's still possible that there will be a new feature that hasn't leaked that might be responsible for the increased price - a new display could cost more to produce, for example.
Whatever's going down, we won't have to wait too much longer before we finally get the answers to our questions. The iPhones are all expected to be announced on September 12 or September 13, with the former now most likely. They're expected to be announced alongside the Apple Watch Series 9 and Apple Watch Ultra 2 as well.