If you're after an external USB-C storage device with military-grade security, you can stop the search because the new Kingston IronKey Keypad 200C has you covered. The small thumb drive has the latest FIPS 140-3 Level 3 military-grade security specifications, including XTS-AES 256-bit encryption alongside Brute Force and BadUSB attack protection.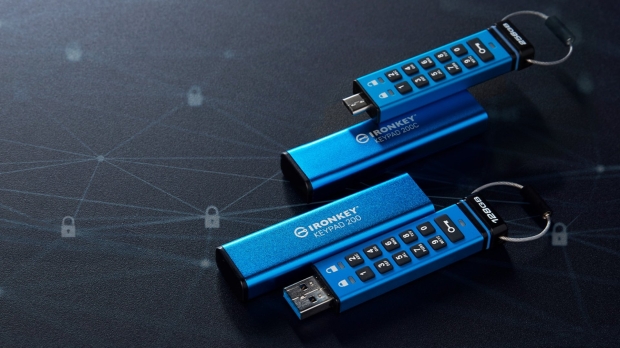 Physical device-independent security means that the IronKey Keypad 200 Series can be unlocked without software and plugged into any system with USB-C support - making it one of the most secure and flexible storage expansion options available today.
As you can see from the images, the lock system uses a PIN code, and with that, you can set up different Admin and User profiles - to help set up read-only modes to protect the drive from untrusted systems. There's also the option to make the drive Read-Only to help bolster the integrity of the data stored.
"Data protection needs are growing as breaches due to Cloud penetrations or storage drive losses become more common. Sensitive data requires the strongest military-grade protection available on hardware-encrypted drives that can be physically secured off the Internet while protecting the data in transit and at rest," said Richard Kanadjian, IronKey global business manager, Kingston. "With the addition of KP200C, our second USB Type-C drive to the IronKey lineup joining the Vault Privacy 50C, we now offer even more flexibility across various platforms and operating systems, empowering users to access data effortlessly regardless of device or system."
Here's a look at the specs for the Kingston IronKey Keypad 200C.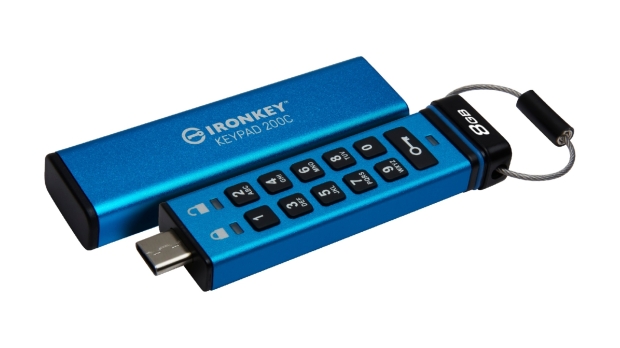 Interface: USB 3.2 Gen 1
Capacities: 8GB, 16GB, 32GB, 64GB, 128GB, 256GB
Connector: Type-C
Speed: (USB 3.2 Gen 1): 8GB - 32GB: 145MB/s read, 115MB/s write, 64GB - 256GB: 280MB/s read, 200MB/s write, (USB 2.0): 8GB: 30MB/s read, 12MB/s write, 16GB - 256GB: 30MB/s read, 20MB/s write
Dimensions (drive with sleeve): 80mm x 20mm x 11mm
Dimensions (drive without sleeve): 74mm x 18mm x 8mm
Security Certifications: FIPS 140-3 Level 3 (Pending)
Waterproof/Dustproof: Certified to IP57 rating
Operating Temperature: 0°C to 50°C
Storage Temperature: -20°C to 60°C
Compatibility: USB 3.0/USB 3.1/USB 3.2 Gen 1
Warranty/Support: 3-year warranty, free technical support