The new Razer BlackWidow V4 75% is the company's most customizable keyboard, featuring hot-swappable switches to deliver "unparalleled customization" for a Razer mechanical keyboard. As the latest version of the popular BlackWidow keyboard, it arrives in the popular and very new 75% form factor that does away with the numpad while retaining the more critical arrow keys and system keys like PgUp and PgDn.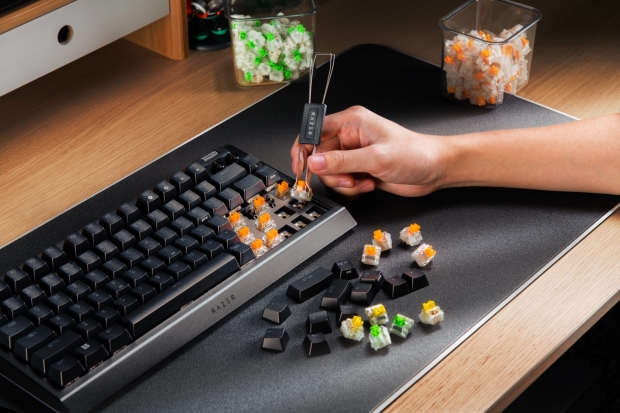 Arriving in black and white, the Razer BlackWidow V4 75% hot-swappable switch compatibility extends to all 3 or 5-pin switches. The socketed PCB design of the new keyboard allows for seamless swapping to alternative pre-loaded switches to give users complete control of each key's mechanical feel and responsiveness.
The new Razer BlackWidow V4 75% also ships with Razer's new Orange Tactile Mechanical Switches Gen-3, which the company describes as featuring "a higher bump point and a cleaner sound profile that resonates with every keystroke."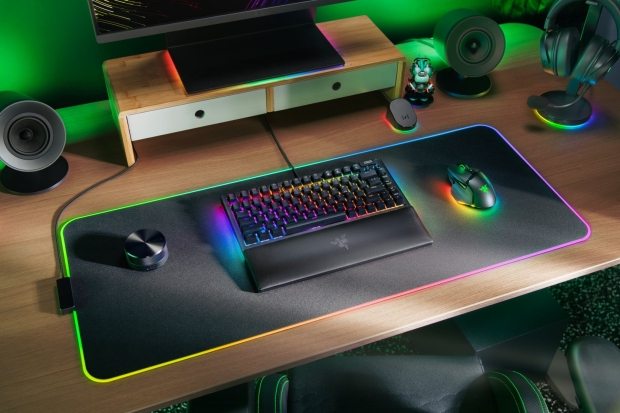 Hardware-wise, it's a robust unit with a gasket-mounted FR4 plate and two layers of sound-dampening foam to keep it all sounding smooth. The customization extends to the internal hardware, with the PCB designed to support screw-in stabilizers. Encased in an aluminum alloy frame, there's also the now-standard (for Razer peripherals) Razer Chroma per-key RGB support with additional 2-side underglow lighting.
Here's a look at the specs.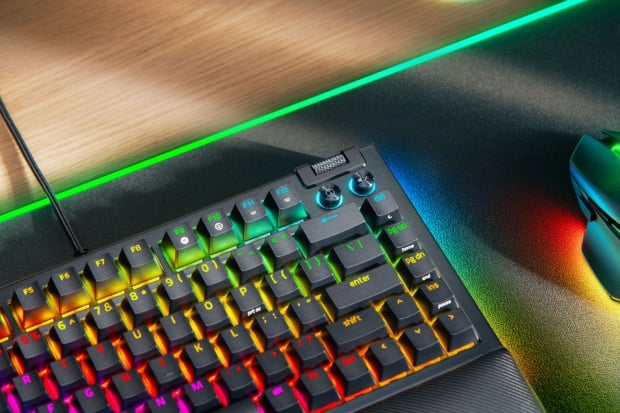 Switch Type: Razer Green Mechanical Switches (Clicky)
Key Feel: Tactile and Clicky
Keycaps: Doubleshot ABS Keycaps
Lighting: Razer Chroma RGB
Onboard Memory: Hybrid onboard storage - up to 5 profiles
Media Keys: Dedicated media roller with four dedicated media buttons
Connectivity: Detachable Type-C Cable
Other Features: Razer Synapse enabled, 5052 Aluminum Alloy Top Case, six dedicated macros keys, PCB foam included, Lubricated stabilizers, Magnetic plush leatherette wrist rest, 2-side underglow, Up to 8,000Hz polling rate
The Razer BlackWidow V4 75% is available now in the US for USD 169.99 and will be available soon in other countries. Stay tuned to TweakTown as we'll post our full review of the Razer BlackWidow V4 75% soon.