Intel's latest bright idea on the giveaway front is to bundle a pair of free games with selected Core CPUs and Arc graphics cards.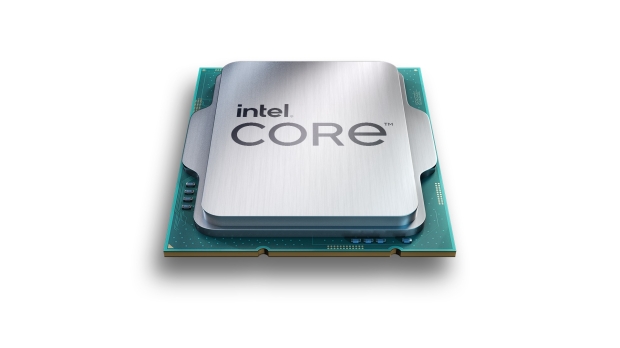 The freebies are Assassin's Creed Mirage and Nightingale, with a value of $50 and $30 (US) respectively. They're being given away as an Intel Gamer Day 2023 promotion, but only by certain retailers (so check before you buy, if you're not sure).
So, for those who were planning to purchase the next instalment of Assassin's Creed anyway, this is effectively a $50 discount off an Intel CPU or GPU.
With some great deals to be had on Arc graphics cards of late, which are already good value, as Intel has been at pains to point out this week, we could be looking at a spike in buyers - or that's certainly Intel's plan.
Team Blue will be watching closely, considering that as VideoCardz, which spotted this, points out, the timing of the promotion is staggered across the globe. This is to allow Intel to see more easily how effective the giveaway is by monitoring those areas in the freebie period.
For the US, the promo kicks off on August 24 (a week away) and it runs until September 4. So no, you don't have long to make your move.
The US will actually be the first region to get the benefit of the giveaway, as you might expect, but some places across the globe won't get the offer until much later - for example, Poland will have to wait until October.
Mind you, Assassin's Creed Mirage doesn't actually hit the shelves until October 5, so you will still have to wait until release to play the game.
Just make sure if you do get the bundle, you don't forget to redeem it - you have until November 30 to do so.
Want to know which CPUs and GPUs qualify? Check out the full and rather exhaustive list below.
Eligible Graphics Cards
Arc A310 Graphics, Arc A350M Graphics, Arc A370M Graphics, Arc A380 Graphics, Arc A550M Graphics, Arc A580 Graphics, Arc A730M Graphics, Arc A750 Graphics, Arc A770 Graphics, Arc A770M Graphics
Eligible CPUs
Core i5-12450H, Core i5-12500H, Core i5-12600H, Core i5-12600HX, Core i5-12600K, Core i5-12600KF, Core i5-13400F, Core i5-13420H, Core i5-13450HX, Core i5-13500H, Core i5-13500HX, Core i5-13600H, Core i5-13600HX, Core i5-13600K, Core i5-13600KF, Core i7-12650H, Core i7-12700F, Core i7-12700H, Core i7-12700K, Core i7-12700KF, Core i7-12800H, Core i7-12800HX, Core i7-13620H, Core i7-13650HX, Core i7-13700F, Core i7-13700H, Core i7-13700HX, Core i7-13700K, Core i7-13700KF, Core i7-13800H, Core i7-13850HX, Core i9-12900F, Core i9-12900H, Core i9-12900HX, Core i9-12900K, Core i9-12900KF, Core i9-12950HX, Core i9-13900F, Core i9-13900H, Core i9-13900HX, Core i9-13900K, Core i9-13900KF, Core i9-13950HX, Core i9-13980HX