Intel has just released a new driver for its Arc graphics cards, and took the opportunity to have a quick dig at NVIDIA's mid-range GPUs in terms of Team Blue working out much better value for money.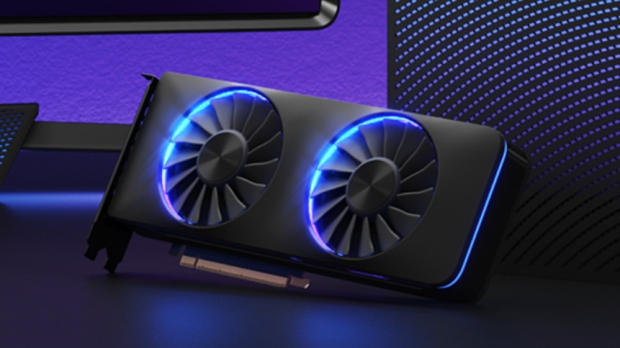 VideoCardz spotted the driver release which is version 31.0.101.4644 for Intel Arc and Iris, and it brings in official support for Arc Alchemist graphics cards with two new games: Madden NFL 24 and Wayfinder.
As well as support for Madden, though, Intel fired some flak at NVIDIA by producing a slide to accompany the driver release which shows a performance per dollar comparison between the Arc A750 GPU and NVIDIA's RTX 3060.
According to Intel's testing, as performed on August 14 - with average selling prices for the respective GPUs calculated using Newegg in the US - the normalized performance per dollar of the A750 is 42% better than the RTX 3060 at 1080p Ultra details on Madden NFL 24.
The raw value proposition is even higher, at 49% better for the Arc A750, if you switch Madden to run at 1440p with High details.
This is assuming the average cost of the RTX 3060 to be $339 compared to $249 for the A750.
In short, this is Intel pointing out that the A750 is much better value, in fact, than a popular last-gen rival GPU from NVIDIA.
The caveat, of course, is that it's just focusing on one specific game, which is a narrow field of view indeed. The issue with Intel's drivers is that on an overall level, there are still more games - especially older titles - where driver support may be wonkier. NVIDIA's drivers have been around, and polished, for, well, forever...
Although as we've seen, Team Blue is working quickly to correct those deficiencies, and pretty much with every new driver release, we're seeing big leaps in frame rates for some PC games.
And with some of the big price cuts we've witnessed on Arc Alchemist graphics cards in recent times, there's no denying that particularly when sales are on, these desktop GPUs represent some seriously compelling bargains.
With the new driver version 31.0.101.4644, Intel also fixed a few problems for Arc graphics cards. That includes Legacy of Thieves Collection crashing upon launch (with DX12), and Blender 3.6 crashing during a render process when hardware ray tracing is turned on.
Also, a bug which has been hanging around for ages - as far as we can remember - has finally been resolved. Namely that when waking up from sleep mode, a PC can hang, requiring it to be powered off - a pretty annoying problem, but not any longer, as Intel has now found the fix (or says it has, anyway).