Virgin Galactic successfully transported Six individuals to suborbital space on August 10, marking a historic space flight for the company.
Unlike competing space tourism companies such as Elon Musk's SpaceX or Jeff Bezos' Blue Origin, Virgin Galactic implores an air-launch system that includes a six-person space plane called the VSS Unity and a twin-fuselage carrier aircraft named VMS Eve. The carrier aircraft tanks the Unity space plane up to approximately 50,000 feet before releasing it, which Unity then engages its rocket motor system to climb to suborbital space.
So how long did this all take? According to reports, Eve lifted off from Spaceport America in New Mexico at 10:30 AM EDT, and approximately 35 minutes later, Unity was dropped, beginning its climb to suborbital space. The mission titled Galactic 02 included Unity reaching speeds of Mach 3 on its way to its maximum altitude of 55 miles. Unity touched back down at Spaceport America at 11:30 AM, meaning the passengers only experienced a few minutes of total weightlessness.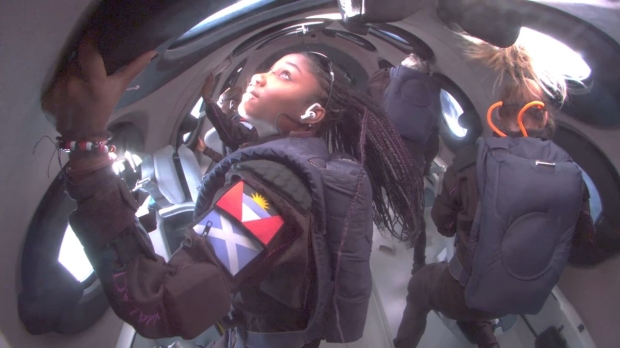 Will you be going to suborbital space anytime soon? It depends if you have $450,000 to shell out for a ticket on Virgin Galactic's Unity.
Galactic 02 included four women, setting a new record for the most women on a single spaceflight. Additionally, Galactic 02 featured the first mother-daughter spaceflight, with the daughter becoming the youngest-ever space flyer. Furthermore, Galactic 02 featured the very first former Olympian.