Rockstar Games parent company Take-Two Interactive reiterates that Fiscal Year 2025 will deliver a major upward curve with significantly high earnings results.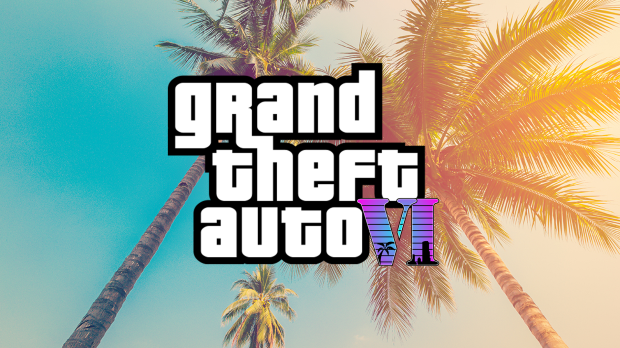 A bit ago, Take-Two Interactive gave us clues on when GTA 6 could release. The company potentially telegraphed Grand Theft AUto VI's launch in its earnings forecast for the upcoming fiscal year. Take-Two expects to make an incredible $8 billion in net bookings in Fiscal Year 2025, which is from April 1, 2024 through March 31, 2025.
This represents a massive $2.5 billion+ increase in net bookings over the current-year projections. Analysts speculate that Grand Theft Auto 6 will be the main driver for this spike in revenues, however it's worth noting that Take-Two currently has a 52-game pipeline of titles that it expects to release by the end of Fiscal Year 2026.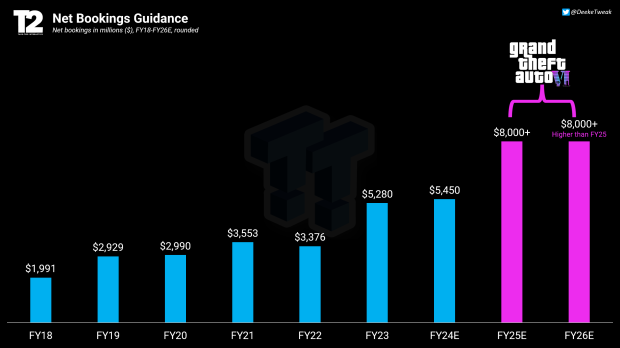 "We believe that we will enter our next phase of growth in Fiscal 2025, as we plan to deliver several groundbreaking titles that we anticipate will set new standards of quality and success and enable us to deliver over $8 billion in Net Bookings and over $1 billion in Adjusted Unrestricted Operating Cash Flow. We expect to sustain this momentum with additional growth in operating performance in Fiscal 2026," Take-Two CEO Strauss Zelnick said in May.
Now in the company's most recent earnings report, Take-Two Interactive management gave small updates on FY25. Management still expects the period to be a major "inflection point," which is essentially a significant change or turning point.
"We remain confident that we are positioning our business for a significant inflection point in fiscal 2025, which we believe will include new record levels of operating performance. We would like to thank all of our stakeholders for their continued support, and we look forward to delivering on this exciting next chapter," Take-Two Interactive CEO Strauss Zelnick said in the Q1'24 earnings report.
Rockstar Games has yet to formally announce Grand Theft Auto 6, but following the disastrous leaks of September 2022, the developer did confirm it was working on the game.