36 years ago, Konami changed the interactive entertainment world by introducing one of the most important stealth games of all time.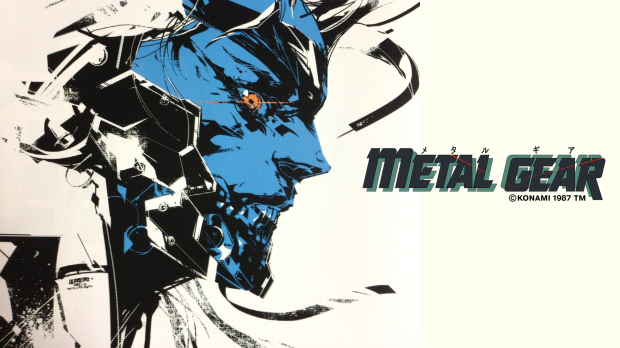 Despite not having released a new mainline game since 2015's MGSV, Konami's Metal Gear Solid series has managed to consistently sell millions of copies a year. The franchise has now broken 60 million copies as a result of continued sales, likely due to the often-heavy discounts across digital storefronts as well as the game's multi-decade cultural influence.
Konami delivered this new sales milestone in its latest website update. Every quarter, the publisher refreshes sales data for its top franchises and as Q1 FY24, Metal Gear Solid had sold 60 million units worldwide. Using the Internet Archive, I was able to chart the historical Metal Gear Solid franchise revenues from Q3 FY19 (August 2019) through June 30, 2023.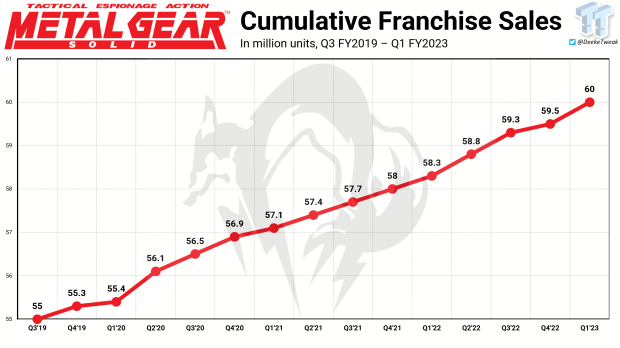 The numbers show that the entire Metal Gear Solid franchise managed to sell a strong 5 million copies in the last 3 years. This is before the big upcoming new games that include the fully-fledged Metal Gear Solid 3 Snake Eater remake, as well as the Metal Gear Solid Master Collection Vol 1, which packs in the classic MGS1, MGS2, and MGS3 games in one compilation package.
We can expect MGS to rise by many more million units after these games are launched.
Q3'19 - 55 million

Q4'19 - 55.3 million

Q1'20 - 55.4 million

Q2'20 - 56.1 million

Q3'20 - 56.5 million

Q4'20 - 56.9 million

Q1'21 - 57.1 million

Q2'21 - 57.4 million

Q3'21 - 57.7 million

Q4'21 - 58 million

Q1'22 - 58.3 million

Q2'22 - 58.8 million

Q3'22 - 59.3 million

Q4'22 - 59.5 million

Q1'23 - 60 million