Alienware has launched a new all-in-one mid-tower PC in the form of the new Alienware Aurora R16, bucking the trend of the company's usual out-of-this-world designs. Yeah, it looks like a standard desktop gaming PC in that it's a black rectangle box housing your typical PC components. Some RGB flourishes on the front panel, and the Alienware logo lights up, but the look is fairly standard for PC chassis designs.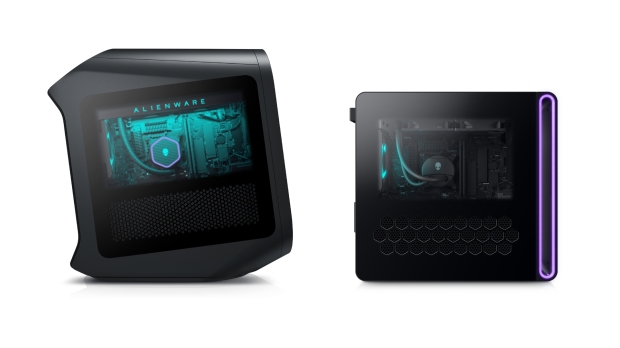 A far cry from the space-age design of the Alienware Aurora R15, the Aurora R16 is a lot smaller - a 40% reduction in total volume, with the same amount of space inside the rig. Alienware notes that the design is all about improving acoustic and thermal performance. Compared to the Aurora R15, the company notes that the PC is 20% quieter with up to 10% lower CPU and 6% lower GPU temperatures.
Even though the physical design might not be up there with Alienware systems of old, the new Legend 3 look is part of a shift to a "universal design that fits into more diverse environments."
How it improves cooling comes down to a few design decisions, the main one being the lighting loop on the side of the front panel - which wraps around the primary intake vent. Alienware has adopted a fairly common setup from there, with the transparent side panel showcasing the various components in a somewhat minimal style.
Per the announcement, Alienware plans to offer various configurations of the new Aurora R16 that will "appeal to a broader range of gamers," including: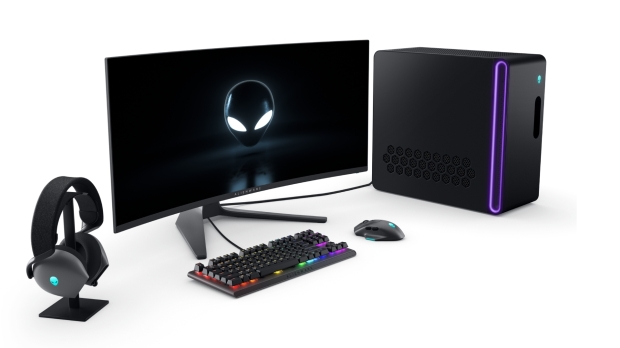 NVIDIA GeForce RTX 40 Series GPUs

12th and 13th Gen Intel Core desktop processors

Wi-Fi 6 (or 6E) and 2.5Gbps Ethernet for both wired and wireless connections

Up to 64GB of 5200 MT/s DDR5 Memory or 32GB of 5600 MT/s DDR5 Memory

Up to 8TB (2x4TB) of SSD Storage

80 Plus Platinum rated Power supplies (500W or 1000W)

Optional extra 1TB Hard Drive for expanded storage

Windows 11 Home and access to hundreds of high-quality games with the included one month of Xbox Game Pass Ultimate
The new Alienware Aurora R16 is set to become the company's flagship desktop by the end of the year, with plans to roll out more GPU and CPU configurations over time.