The Omni One from Virtuix is a home VR solution that aims to solve all significant hurdles related to at-home Virtual Reality - the big one being the inclusion of an omnidirectional treadmill for accurate 3D movement without the need to worry about being confined to a small space and having to teleport through a game world to progress. This feature alone and the ability to fold and pack away the unit make it an exciting outlier in the VR market.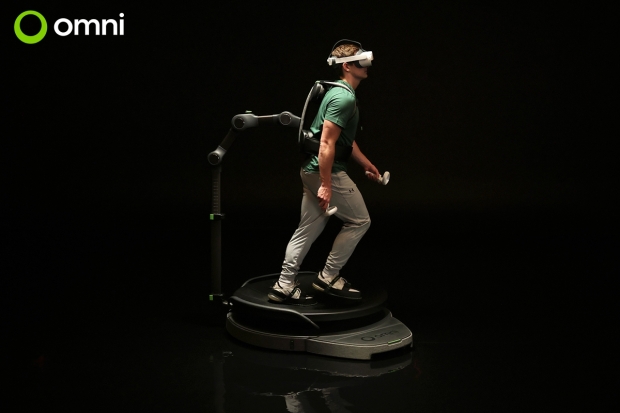 The Omni One is the at-home version of Austin-based Virtuix's Omni Pro system found in entertainment complexes across the globe. Earlier this year, we reported on how the company was gearing to begin shipping units to early investors and backers, with today confirming that units are already in the hands of early backers - with plans in place to ship over 1,000 units by the end of the year, covering all 8,000 investors in Q1 2024.
With an introductory price point of USD 2,595 (with payment plan options available, too) and 35,000 interested customers, general public preorders will open later this year, with those deliveries expected to commence in Q2 2024. And to meet the demand, Virtuix plans to ramp up production.
"We're thrilled about the success of our investment campaign and our community's excitement about Omni One," said Jan Goetgeluk, Virtuix's founder and CEO. "Omni One is a groundbreaking product that sets us up for rapid revenue growth. We already have a waitlist of 35,000 interested customers, and shipping just 3,000 units a month would bring in $100 million in annual revenues. We're ready to scale."
VR has had a big year already; alongside the shipment of Omni One systems, we've seen the arrival of PlayStation VR2, and Meta will debut its next-gen Meta Quest 3 later this year. In terms of the headset and VR hardware, the Omni One uses the Pico Neo 3 Pro headset - with 4K, a wide 98-degree field of view, full tracking, and a powerful Qualcomm XR2 CPU.