Ford has announced that it will be recalling nearly one million F-150s as the trucks can unexpectedly engage their electric parking breaks.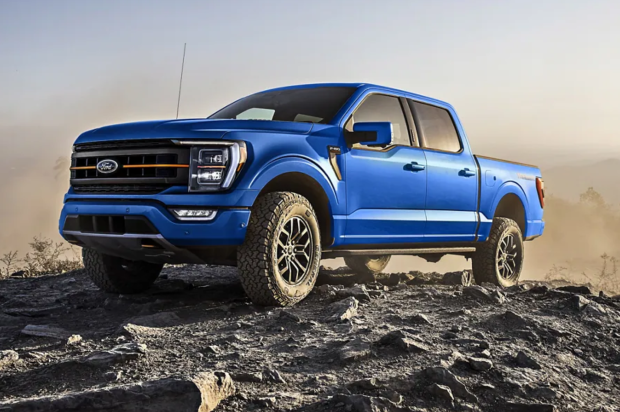 The company has announced the recall in a new document posted by government safety regulators, Where it states that 870,000 of its F-150s between the years of 2021 and 2023 that have a single exhaust will be recalled. The document was posted last Friday and details that the rear wiring bundle can sometimes come in contact with the rear axle housing, resulting in the wiring experiencing chafing and, in some cases, short-circuiting.
This short-circuiting can result in the parking brake turning on without any interaction from the driver, which obviously increases the chances of a crash, hence the recall. So how often has this happened? According to the documents, there have been 918 warranty claims and three field reports of wire chafing across North America. Additionally, of those 918 warranty claims, 299 indicated unexpected parking brake activation. 19 of those claims happened while the truck was being driven.
Ford states that it is unaware of any crashes being caused by the unexpected initialization of parking brakes. Furthermore, dealers of the Ford F-150 will inspect the rear wiring harness, and if the protective type is damaged, the harness will be replaced. If the tape isn't damaged, a new protective tie and tape strap will be installed.
Owners of the F-150 will be notified by letter on September 11. For more information on this story, check out this link here.