A very rare pair of Apple shoes are being sold at an auction for a staggering $50,000. This pair of shoes was only given to employees during the 1990s.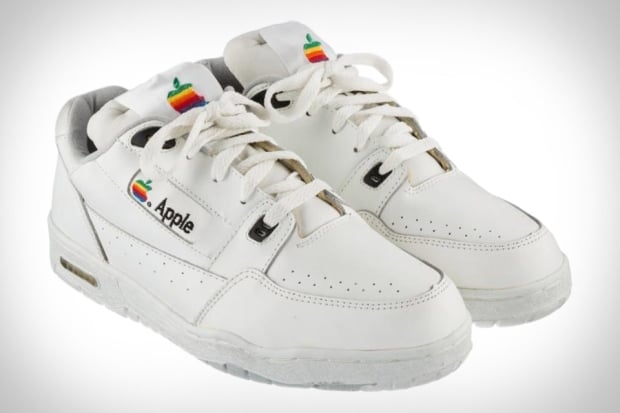 A new report from the BBC has revealed that the custom-made pair of shoes can be traced back to a conference where they wear a one-time giveaway. The shoe itself features the old-school Apple logo, which is a rainbow apple, along with a white design that features another rainbow Apple logo on the tongue.
Sotheby's auction house has described the rarity as "one of the most obscure in existence." The description states the shoes are brand new, but there are some deficiencies, such as yellowing around the midsoles. The description also states that the size is us 10.5 or European size 41, or UK 8.5. Additionally, inside the box, there is a pair of red laces if the buyer wishes to swap out from the traditional white laces.
It's no surprise that more Apple memorabilia is going on sale, as it was only recently that an original iPhone sold for a staggering $190,000. These factories sealed iPhone are exponentially growing in value as It was only in October 2022 that an LCG auctions sold an original, sealed iPhone for just $40,000. Then in February 2023 an original iPhone popped up again at LCG auctions selling for $63,000. This led to the most recent sale, which actually tapped out at a $190,000.