The original iPhone was showcased by Steve Jobs in 2007 and released with a price tag of $499/$599 - a 4GB model and an 8GB model.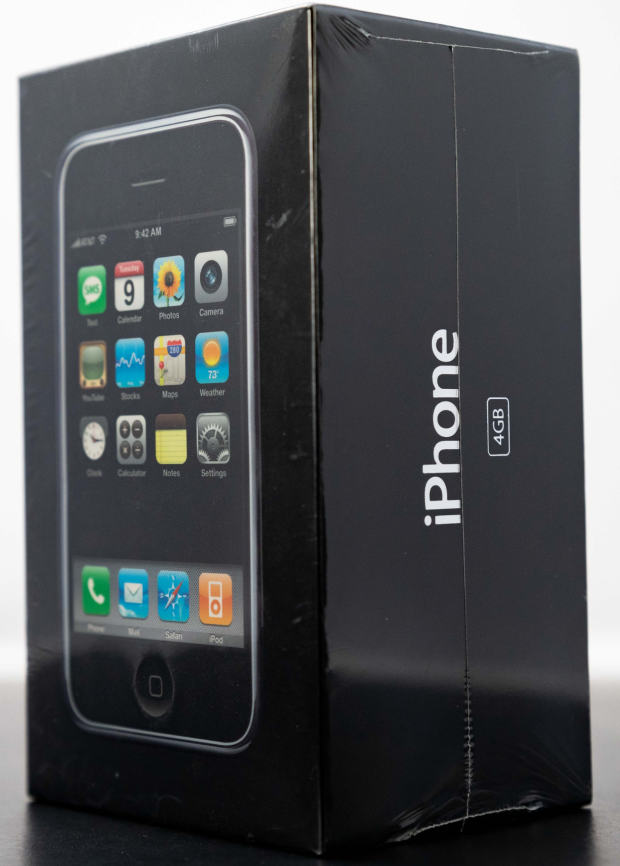 Since then, factory-sealed iPhones have been popping up in auction houses every few years, and every time we see one, the bidding wars have been increasingly fierce. Apple's first iPhone came with a 320x480 resolution screen, a Samsung 32-bit ARM microprocessor that was clocked at 412 MHz, a 2MP camera with no flash, and not even an App Store app as that was released a year later in 2008. It was only in October 2022 that LCG Auctions sold an original, sealed iPhone for $40,000.
Then in February, 2023, another original iPhone popped up again in LCG Auctions, selling for $63,356, which is more than 100x its original retail price. As for the most recently sold original iPhone, LCG Auctions began bidding at $10,000 for an original 4GB model, and by the time the bidding war was completed, Apple's first mobile phone sold for $158,644, or 250% / 318 times more than the previous $63,000 record set in February.
Update - The iPhone ended up selling for $190,000, not $158,000.
Here's what LCG Auctions wrote in its description of the iPhone:
Our offering is an exceedingly rare, factory-sealed, first-release 4GB model in exceptional condition. Virtually flawless along the surface and edges, the factory seal is clean with correct seam details and tightness. Labels on the reverse are correctly pristine beneath the seal. Outstanding color and gloss. Brand new, never activated.

The phone's provenance is pristine as the consignor was part of the original engineering team at Apple when the iPhone first launched. Collectors and investors would be hard-pressed to find a superior example. Relevance and rarity comprise a winning formula for this red-hot collectible. Model A1203, Order MA501LL/A 4GB)