Last week we reported on the news that Intel was no longer in the business of making its impressive NUC (Next Unit of Computing) devices, which are compact and powerful Mini PCs that take up very little space. At the time, Intel noted that it would pivot its strategy to enable its "ecosystem partners to continue NUC innovation and growth."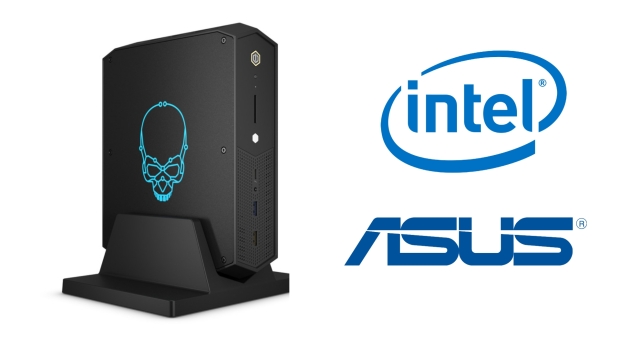 Well, it looks like all that pivoting has already happened, with Intel announcing that it has partnered with ASUS to "manufacture, sell and support 10th to 13th Gen NUC systems product line and to develop future innovative NUC systems product designs." So, Intel NUC PCs are still a thing but will now be produced and sold by ASUS in partnership with Intel.
ASUS has a great track record for creating and releasing its own line-up of Mini PCs, so this collaboration makes a lot of sense. How this partnership will affect ASUS's existing product line-up and the development of future Mini PCs remains to be seen. However, the line about the "future innovative NUC system" highlights that the current plan is for this to be a long-term partnership.
"Our NUC systems product team delivered unique products that spurred innovation in the ultra-small form factor market, " said Sam Gao, Intel vice president and general manager of Intel Client Platform Solutions. "As we pivot our strategy to enable ecosystem partners to continue NUC systems product innovation and growth, our priority is to ensure a smooth transition for our customers and partners. I am looking forward to ASUS continuing to deliver exceptional products and supporting our NUC systems customers."
To facilitate the takeover, ASUS is creating a new business division called ASUS NUC BU that will be responsible for current and next-gen Intel NUC systems and take over customer support for existing NUC owners.