The NVIDIA GeForce RTX 4060 Ti launched in May, and with its MSRP of USD 399 (similar to the launch price of its predecessor, the RTX 3060 Ti), a lot of the feedback around the more mainstream Ada Lovelace GPUs release was that it should have been cheaper based on its performance relative to the competition at that price range.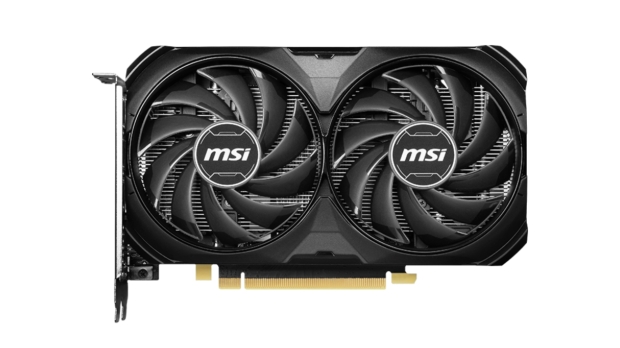 Just the other day, we reported one of the best deals for graphics cards going around - with the flagship RDNA 3 GPU from AMD, the Radeon RX 7900 XTX, dropping down to USD 799 as part of a promotion over at retailer Newegg - a 20% discount from the USD 999 MSRP. And that comes with a free copy of Starfield as part of AMD's new partnership with Bethesda.
Today, it's the RTX 4060 Ti's turn. No Starfield but a sizable discount from the MSRP, with the MSI GeForce RTX 4060 Ti VENTUS 2X BLACK 8G OC model seeing its already discounted USD 379.99 price dropping even lower - down to USD 334.39. As we saw with the Radeon RX 7900 XTX, the discounted price is applied after using the "ZIPTECH" code during checkout.
The NVIDIA GeForce RTX 4060 Ti creeping closer to USD 300 (at least for this particular model) makes it a far better buy than snapping up an RTX 3060 Ti or even the new RTX 4060. Per our review of the Founders Edition model, the GeForce RTX 4060 Ti outperforms the GeForce RTX 3060 Ti by around 13.1% for 1080p gaming and 9.1% for 1440p gaming. On top of this, you've got the improved AI and RT hardware and support for NVIDIA's new DLSS 3 tech found in games like Diablo IV.
The two-slot, quiet, and cool NVIDIA GeForce RTX 4060 Ti is efficient, too, with a TDP of 160W - making it a great choice for compact or mainstream builds. Check out the deal via our affiliate link below.