It's official: The FTC has lost its fight to obtain a preliminary injunction that would forcibly prohibit the Microsoft-Activision merger until the completion of the FTC's internal administrative hearing, and the two companies can potentially commence the merger in the coming days.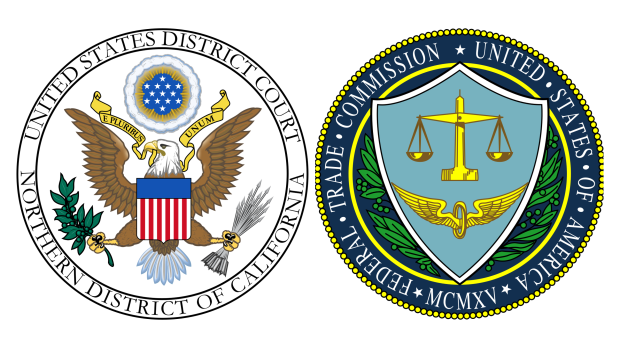 Microsoft is on the cusp of merging with Activision and forming a mega-publisher that brings multiple billion-dollar franchises to Xbox Game Pass. Today, federal judge Jacqueline Scott Corley denied the FTC's request for a preliminary injunction order on the Microsoft-Activision merger, and Judge Corley also ordered that the temporary restraining order enjoining Microsoft and Activision be lifted by July 15. The merger is expected to close ahead of the FTC's Phase III administrative lawsuit starts in August.
In a 53-page report, Judge Corley outlines the reasons why she denied the FTC's preliminary injunction request. This includes eight separate key reasons why Microsoft does not have the incentive to withhold access to the $31 billion Call of Duty franchise from Sony's PlayStation games division. While the report acknowledges that Microsoft certainly will have the ability to withhold Call of Duty because they will own the franchise, Judge Corley says that the FTC has not adequately shown that the Xbox games division does not have the incentive to do so.
Reason 1 - Microsoft made closed-door commitments with Sony, Nintendo, and Valve. Judge Corley brings up the private commitments that Microsoft's key management made with Sony to keep Call of Duty on PlayStation, further citing the offers made to Valve--which were shrugged off, because Valve doesn't need them--and the 10-year deal that Microsoft signed with Nintendo.
Reason 2 - The Activision acquisition deal plan valuation model relies heavily on Call of Duty remaining on PlayStation. This section is highly redacted, but testimony from the evidentiary hearing indicates that Call of Duty staying on PlayStation was a big part of why Microsoft's board of directors signed off on the acquisition price of $68.7 billion.
Reason 3 - Mobile gaming was a big part of Microsoft's buyout plans. This section is also redacted because it cites the confidential "Project Denali" Activision acquisition deal model. The logic here is that because Microsoft wanted mobile gaming to establish a billion-dollar presence in the mobile market, that the company has no real incentive to remove Call of Duty from PlayStation so it can forge ahead in the console market. "Microsoft's keen interest in Activision's mobile content suggests that the combined firm is not incentivized to withhold Call of Duty merely to aid the shrinking console market."
Reason 4 - Microsoft management testified under oath that there are no plans to make Call of Duty exclusive. Judge Corley brings up testimony from Microsoft CEO Satya Nadella that he would "a hundred percent commit to continuing to ship Call of Duty on Sony PlayStation." Xbox gaming division CEO Phil Spencer also testified the same.
Reason 5 - No Microsoft documents saying that Call of Duty will become Xbox exclusive. Judge Corley says that there is no evidence of Microsoft's stated intent to make Call of Duty exclusive to PlayStation. "The FTC has not identified a single document which contradicts Microsoft's publicly-stated commitment to make Call of Duty available on PlayStation."
Reason 6 - Call of Duty needs to remain multi-platform in order to continue delivering successful revenues. Judge Corley points to testimony from Xbox gaming CFO Tim Stuart on how games with existing communities will only continue to thrive if those online communities are not disrupted. "Cross-play thus creates an incentive to leave Call of Duty on PlayStation. "
Reason 7 - Microsoft would suffer reputational harm removing Call of Duty from PlayStation. This is a point that I brought up some time ago. Right now, Xbox gaming is in, and has stayed in, third place for many years, and a big reason why is because of the reputational harm that the brand suffered during the Xbox One's original launch in 2013. Microsoft has never really fully recovered from this blow, and there is discussions of the company's missed opportunities with mega-hit AAA titles. Removing Call of Duty from PlayStation would be detrimental to Xbox on a brand-level basis. "Why would Microsoft risk that brand reputational harm? Especially since the video game console market is shrinking-not growing; it is not the future of video gaming,"
Reason 8 - FTC cannot identify a time when a big game like Call of Duty has been made exclusive in a similar way. Call of Duty has only become so successful because it is cross-platform, and while PlayStation plays a large part of that, PC gaming is still substantial as well. We have to remember that Activision did threaten to withhold Call of Duty from Xbox unless Microsoft agreed to a higher rev share split, so Xbox may be seen as disposable to the publisher. If so, Call of Duty would have been made exclusive to PlayStation on an inadvertent basis. Even still, the FTC just did not provide evidence: "The FTC has not identified any instance in which an established multiplayer, multi-platform game with cross-play, that is, a game that shares Call of Duty's characteristics, has been withdrawn from millions of gamers and made exclusive"