ADATA has launched its latest PCIe Gen5 storage solution, the LEGEND 970, and it features a robust active cooling solution with the company's "patented heat dissipation" technology. It achieves sequential read and write speeds of up to 10,000 MB per second, so it's speedy to boot.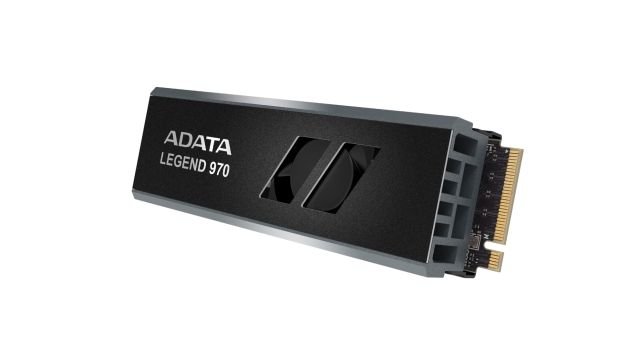 With PCIe Gen5 storage pushing speeds to new heights compared to what was possible with PCIe Gen4 and Gen3, the additional cooling required to maintain reliable performance without overheating has resulted in several very different Gen5 solutions in recent months. Some with chunky heatsinks, and even others go as far as adding water cooling.
According to ADATA, "active cooling is required for timely heat dissipation during high-speed PCIe 5.0 data transmission" to ensure high temperatures don't impact performance.
The patented cooling solution for the new LEGEND 970 includes a double-layer aluminum heatsink with dense air ducts designed to divert hot and cold air. A built-in micro fan helps circulate the air to ensure hot air is expelled from both ends via the aluminum fins. ADATA notes that this system reduces temperatures by 10% compared to a fanless setup. And with a height of only 17.9mm, it's much smaller than some of the other active cooling solutions we've seen.
The LEGEND 970 makes use of the Phison PS5026 E26 controller and is also equipped with an SLC cache algorithm and DRAM Cache Buffer and features random read and write speeds of 1,400K/1,400K IOPS for multitasking and heavy usage. Then there are error correction mechanisms and even some AES 256-bit high-level encryption technology for security.
Combined with the active cooling, ADATA notes that the LEGEND 970 offers long-term reliability without any throttling or crashing. And you can use ADATA's SSD Toolbox software to monitor drive health and other advanced features.
Available in 1TB and 2TB capacities, the new ADATA LEGEND 970 PCIe Gen5 SSD has a 5-year warranty for peace of mind.