A stealthy GPU release from MSI, with a brand-new GeForce RTX 4090 GPU from the popular brand, is not getting anything in the way of an official announcement or reveal. However, it's not hard to see why, as the new MSI GeForce RTX 4090 AERO S looks to be exclusive to the Chinese market and features a traditional blower-fan cooling design.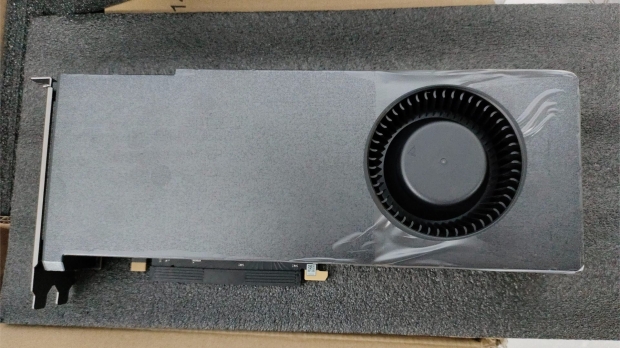 It's not something we expected to see, but there looks to be some interest in GeForce RTX 4090 GPUs using this cooler design to keep the overall thickness down to a more manageable two-slot size. We reported on the new AFOX RTX 4090, another GPU with a blower-fan design, a week ago.
Without recognizable branding on the MSI GeForce RTX 4090 AERO S, odds are this GPU is positioned as a workstation RTX GPU for the Chinese market. Although less capable than high-end Ada-powered workstation GPUs, it could present a more affordable alternative for intensive workloads. Especially when crowded workstation PCs are designed for GPUs not to be at most two slots thick.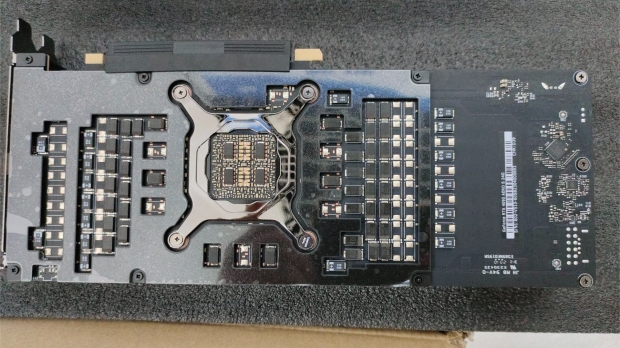 According to the source, this blower-fan RTX 4090 from MSI was manufactured in April 2023, so it's a reasonably recent card. Regarding specs, it follows the reference GeForce RTX 4090 specs from NVIDIA with an AD102-300 GPU featuring 16384 CUDA Cores paired and 24GB of GDDR6X memory. As a two-slot blower-fan RTX 4090, the odds are that it will be limited to 450W power-wise.
Back in the day, most high-end GPUs were released with this cooling style, and for many out there, it's still more than viable as an option. The move to axial fans and chunky heatsinks has improved thermals and performance, but often at the expense of size. Most GeForce RTX 4090 cards are massive 3.5-4-slot thick behemoths so many gamers would be interested in something like this from MSI. At CES 2023, we got to check out MSI's new Gaming X Slim range, which aims to shrink the size of its GeForce RTX 40 Series line-up using existing cooling methods, and that was exciting to see.