After engaging tens of millions of players and making tons of revenues, Warzone 1.0 will officially shut down in September.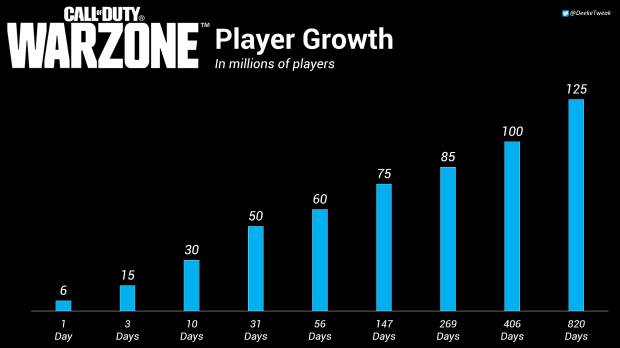 Warzone Caldera, the first iteration of the landmark free-to-play Call of Duty mode that radically transformed Activision-Blizzard's business, is officially closing shop on September 21, 2023. The mode will be pulled offline on all platforms and gamers will need to move over to Warzone 2.0. The move remains clear: Activision has unified the Call of Duty ecosystem with a new updated proprietary games engine that is capable of belting out new premium games, the F2P Warzone 2.0, and the upcoming Warzone mobile--there's just too many spinning plates going at once.
Activision says that all existing content that was purchased in Warzone 1.0 from MW 2019, Black Ops Cold War, and Vanguard will still be available in those games, but the base F2P game will be taking offline.
"Please note that the Warzone Caldera shut down has no impact to current Warzone gameplay, inventory, or player progression in Al Mazrah or the other available maps, and we look forward to continuing with you in that new Warzone experience."
Warzone is the most important thing that Activision has done in recent memory, and has transformed its online-driven business. The F2P mode is a pure manifestation and execution in its new four-part plan, which prioritizations 1) full game releases, 2) live services, 3) new engagement models, and 4) mobile games.
Call of Duty Warzone was so successful that it had reached 125 million after about 825 days on the market.