NVIDIA DLSS 3 has been one of the most impressive bits of technology from the company's new GeForce RTX 40 Series of graphics cards, thanks to it leveraging the power of AI to generate new frames to boost perceived in-game performance.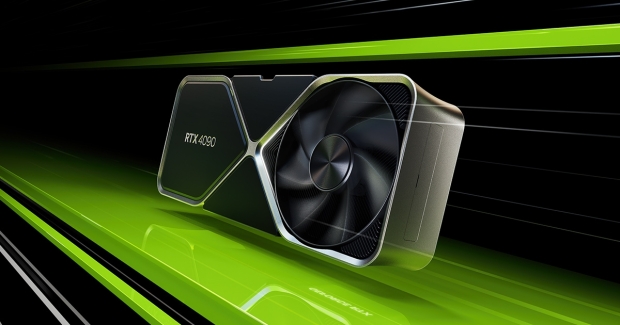 It's also a combination of NVIDIA technologies, with the 3 in DLSS 3 all about combining the excellent DLSS Super Resolution AI upscaling technology that has been around for a few years now, with the brand-new Frame Generation exclusive to the GeForce RTX 40 Series and NVIDIA Reflex low-latency technology.
The groundbreaking technology makes real-time path tracing in Portal with RTX and Cyberpunk 2077's RT Overdrive Mode possible - both are basically unplayable without the added magic of DLSS 3. The combination of tech and the advanced AI hardware in the GeForce RTX 40 Series (the Optical Flow Accelerator) gives us a look at the future of PC gaming.
Plus, boosting performance in games like Diablo IV, Forza Horizon 5, and Microsoft Flight Simulator by a factor of 2X to 3X.
Today's news is very cool because it should lead to DLSS 3 showing up in more games in the future. With DLSS Super Resolution available as a plugin in Unreal Engine since 2021, NVIDIA has announced that the new DLSS 3 Unreal Engine 5.2 package for developers contains Super Resolution, Frame Generation, and NVIDIA Reflex plugins in a single download.
Alongside the announcement, NVIDIA showcased a new DLSS 3 trailer from the impressive new FPS from ex-Battlefield developers called THE FINALS. With the game's fast pace and environmental destruction, it's a good look at what DLSS 3 can bring to a visually intensive competitive shooter.
Interestingly, NVIDIA also included its Deep Learning Anti-Aliasing Mode (DLAA) AI-based supersampling tech and its spatial upscaler and sharpening algorithm available for all platforms called NVIDIA Image Scaling in the plugin.