The Microsoft-Activision merger may not ultimately be allowed to close, a key securities analyst tells investors.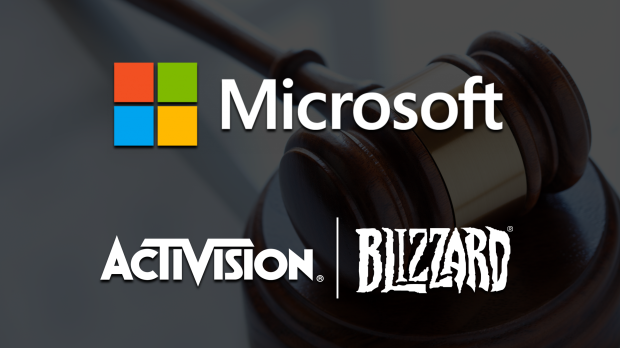 In a recent note, Jefferies analyst Andrew Uerkwitz outlines the firm's thoughts on the Microsoft-Activision merger to investors. Uerkwitz believes that the $68.7 billion mega-merger between Microsoft and Activision has a less than 50% chance in being approved by key worldwide regulators like the FTC and CMA on a final basis.
"There is likely still a less than half probability this deal ultimately gets approved, but it's definitely more than zero which is where we believe the stock is pricing in," Uerkwitz writes, as detailed by Seeking Alpha.
The Jefferies analyst, who is a mainstay in nearly all quarterly video games industry earnings and conference calls, says that Microsoft could take an aggressive approach to close the merger despite UK regulators' decision to block the deal. UK merger control agency the Competition and Markets Authority (CMA) have blocked the merger under grounds of anti-competitive harm in the cloud gaming sector, but Microsoft and Activision are currently appealing the decision in a hearing with the Competition Appeals Tribunal in the attempt to overrule the decision.
Read Also: Microsoft or Activision may have withdrawn confidentiality waiver from CMA in merger case
There are reports that Microsoft could ignore the CMA's decision and close the deal while simultaneously pulling Activision's core business out of the United Kingdom, instead replacing it with an independent distributor, possibly similar to the arrangement that Activision had with NetEase to distribute its games in China.
Microsoft would need to redefine the merger contract terms if it chooses to go down this route and the Competition and Markets Authority is likely to file a lawsuit in an attempt to block the merger, the report says.
"We don't believe Microsoft should go this far or necessarily will go this far, but based on the commentary from Microsoft, it seems plausible," Uerkwitz wrote.
If the deal falls through, Microsoft will pay Activision a $3.4 billion termination fee. Jefferies expects Activision to enact a share buyback in an attempt to increase the value of its stock if this situation occurs, and potentially make buyouts of its own to bolster IP curation and game development opportunities.