Like Proton for Linux, which makes Windows-based games playable on the OS within Steam, Apple is looking to make it just as easy for developers to make DirectX 12 games like Cyberpunk 2077 and Diablo IV playable on Mac computers with a new Game Porting Toolkit based on CodeWeaver's CrossOver source code.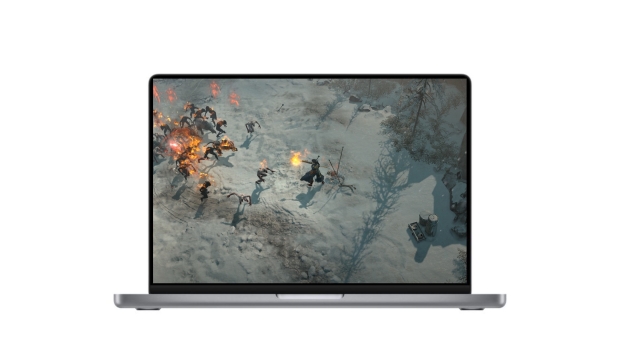 The tool allows developers to quickly and easily fire up their games to see how they run on macOS, with Apple noting that it has been designed to make the whole Mac game port process as easy as possible. Powered by the source code from CrossOver, it can instantly translate Windows API calls so they can run on macOS - with Apple showcasing the technology by running the DirectX 12 survival horror game The Medium via the Game Porting Toolkit.
"The new Game Porting Toolkit provides an emulation environment to run your existing unmodified Windows game," Aiswariya Sreenivassan, an engineer at Apple, said during the Worldwide Developers Conference (WWDC). "You can use it to quickly understand the graphics feature usage and performance potential of your game when running on a Mac."
Apple notes that the Game Porting Toolkit is designed to evaluate games before porting them to macOS, but that doesn't mean you can't install it and try running some PC games yourself. This is exactly what people have done, with some notable examples and clips popping up on Reddit - like this user getting Cyberpunk 2077 up and running on an M1 MacBook. Admittedly the frame rate is terrible, sitting at around 15fps (the visuals are set to 'Ultra'), but it's still exciting to see.
Faring a lot better is this user, also via Reddit, getting a solid 60fps in Diablo IV running on an M1 Max. And finally, another user is getting the visually intensive Hogwarts Legacy running at a pretty steady clip on the M2 Max.
Naturally, all of these examples emulate Windows APIs. Hence, they aren't in any way optimized or indicative of what Apple's M1 and M2 hardware is capable of - but it's an exciting prospect for the potential of Proton-like apps for Macs that will let you play the latest PC games. Especially if updates and per-title optimizations also arrive.