EA has announced a partnership with Nike Virtual Studios to bring .Swoosh "virtual creations" to future EA Sports games. Now the publisher needs to clarify exactly what is happening before the announcement turns into a full-blown controversy.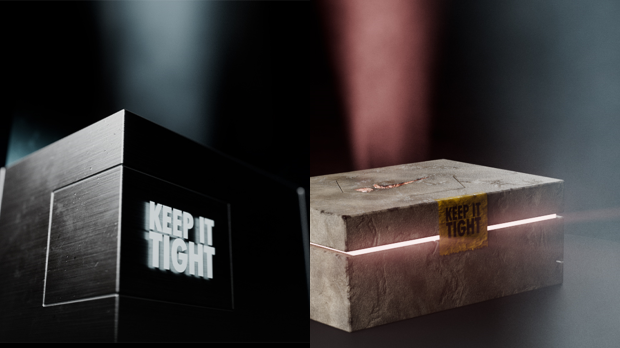 Note: Most of this article is speculation based on limited information presented by Nike and Electronic Arts. The actual plan for Nike .Swoosh integration may be different than what is presented here. Speculation is required due to the limited amount of information made available by both companies.
It appears that Electronic Arts will tie its billion-dollar EA Sports brand to a new iteration of the NFT market in some form. Today, EA and Nike announced a partnership to bring .Swoosh digital collectibles into new EA Sports games. So...what are .Swoosh "virtual collectibles?" Most people think these are NFTs, but they resemble a kind of game-less lootbox that you buy with real money instead of cryptocurrency.
After looking over the Nike .Swoosh website, it appears that these are basically just another form of blind-box lootboxes with FOMO, or fear-of-missing-out, attached to them. Instead of lootboxes that are always there, these boxes may be sold in FOMO-inspired "waves" and be available for a limited time.
The first "wave" consisted of OF1 boxes that were sold in two editions: a New Wave Box and a Classic Remix Box. Both of these cost $19.82 a piece, and users could only buy them for a limited time. These items are listed as "mystery boxes" in their video descriptions.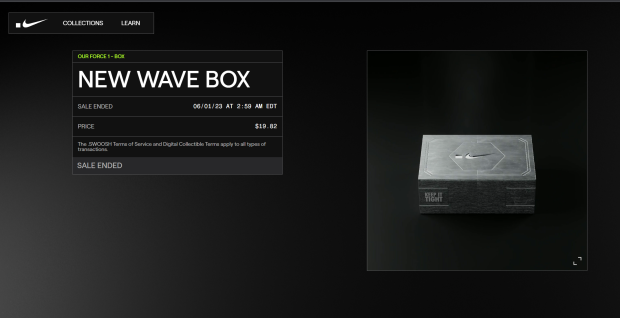 So what's included with these boxes? Apparently this new realm of Nike lootboxes includes thousands of items:
"Two boxes, and thousands of virtual AF1s-it's not a magic trick. The Classic Remix Box reveals an AF1 inspired by AF1 collections from 1982 to 2006. The New Wave Box features a brand new, next-generation AF1 that takes inspiration from 2007 to the present, and even into the future," reads the Nike .Swoosh website.
If you bought a box, you can choose to keep it closed and save it for later.
"If you own a .SWOOSH ID, you can buy up to 4 OF1 Boxes during this General Access sale. Once the First Access and General Access sales end, you'll have the choice to open your box or to keep it closed."
It appears users are just buying digital cosmetics that don't have much use outside of potential re-selling...or possible integration into games. That's where the EA Sports partnership comes in.
From what I gather, it looks like Nike is basically selling its own decentralized form of lootboxes that exist outside of a video game. You buy a box, open it, and the items are saved to your digital collection.
While nothing has been explicitly explained by EA Sports or Nike, which is a big mistake because these items are being referred to as ultra-controversial NFTs, it appears that users may be able to import select digital items that they unlock from the boxes into EA Sports games (this is speculation, however, as nothing has been confirmed...and that's part of the issue).
In the context of EA Sports games, which includes Madden NFL, NHL, PGA Tour, and the upcoming non-FIFA EA Sports FC football/soccer games, Nike .Swoosh collectibles could include things like sneakers, football jerseys/helmets, custom soccer balls, etc.
The EA Sports x Nike .Swoosh cosmetics were teased in a recent Tweet.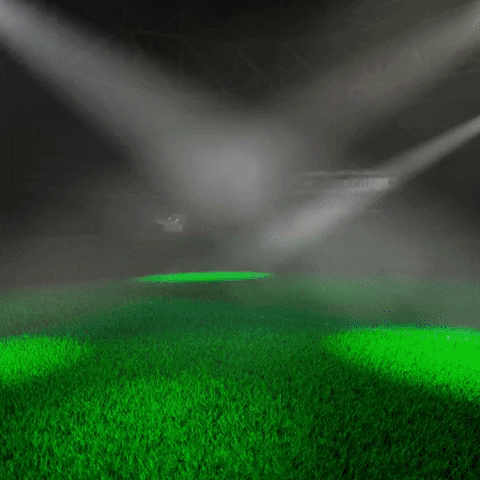 The EA Sports label is one of the most lucrative video game brands on the planet. Electronic Arts makes billions of dollars from its sports games, with both game sales and robust lootbox monetization options. The largest contributor is what EA calls Ultimate Team, a series of monetized blind-box purchases integrated into Madden and its FIFA games.
The EA Sports brand consists of multiple heavy-hitting series including Madden NFL, FIFA/EA Sports FC, UFC, NHL, PGA Tour, F1, and the NCAA college football games are coming back in 2024.
It's possible that the Nike .Swoosh creations will be integrated into all EA Sports games, giving them an extra layer of limited-time lootbox monetization.
It's also possible that other major sports brands will also make deals with Nike's .Swoosh Virtual Studios. We could see Take-Two Interactive and 2K Sports make a deal to incorporate .Swoosh lootboxes into its NBA 2K and WWE 2K titles.
The press release issued by Electronic Arts doesn't really say anything concrete on the partnership, nor does it tell consumers what to expect. It's a lot of PR-speak that seems to dance around actual information and doesn't do a great job on clarifying things.
Nike's new partnership with EA SPORTS will look to build new immersive experiences and unlock brand-new levels of customization within the EA SPORTS ecosystem. In future EA SPORTS titles, EA SPORTS and Nike plan to make select SWOOSH virtual creations available allowing members and players unique new opportunities for self-expression and creativity through sport and style.

"Nike and EA SPORTS share a commitment to innovation, creativity, and excellence, and we are thrilled to partner with them," said Ron Faris, GM of Nike Virtual Studios.

"This partnership will allow us to unlock some incredible new experiences for our .SWOOSH community and the massive EA SPORTS fan base."

"All of us at EA SPORTS are focused on leading the next evolution in sports fandom, and this new collaboration with our longtime partners at Nike sits directly at the intersection of innovation, sport, and culture," said Andrea Hopelain, SVP of Brand for EA SPORTS & Racing.

"Working with .SWOOSH, we'll bring creativity and self-expression to the forefront for fans as they connect, compete, and share their love for sport."