Walking through the halls, meeting rooms, and off-site presentation suites at Computex 2023, one thing was made clear - at least in the world of DIY gaming PCs - all-white components are hot right now. Like, so much so that you'd think that's all there is now.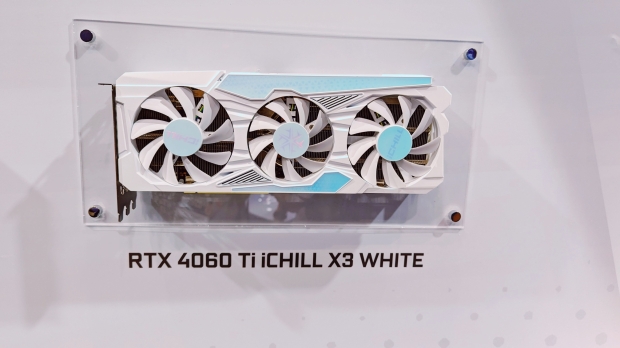 From the chassis to the system fans to the motherboard, memory, and of course, the GPU.
Sitting down with Inno3D, we immediately noticed a wall full of brand-new white GPUs on the way from the company, from the flagship GeForce RTX 4090 X3 OC WHITE edition to the brand-new GeForce RTX 4060 Ti X3 iCHILL WHITE and GeForce RTX 4060 Ti TWIN X2 OC WHITE.
We were also told that white GeForce RTX 4060 GPUs are on the way for that card's July launch, with the physical units not present at the show simply due to timing. We also expect White versions for the 16GB of GeForce RTX 4060 Ti cards in July.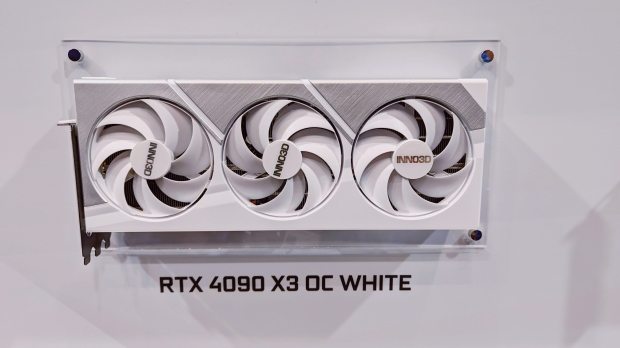 Of course, the underlying hardware and cooling for the new range of graphics cards from Inno3D isn't changing; it's all about aesthetics. And judging by what we heard from Inno3D and many other companies at Computex 2023 this year, white components are really popular. I'm a fan of the white aesthetic, especially regarding the industrial design of Inno3D's GPUs - which is minimal and stylish.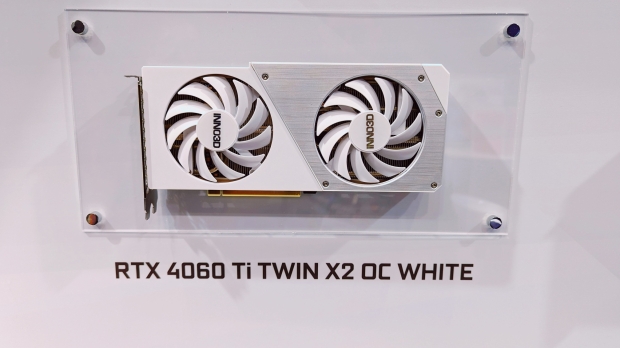 The industrial look of Inno3D's GPUs is something we've highlighted many times, recently with our reviews of the INNO3D GeForce RTX 4070 iCHILL X3 and the INNO3D GeForce RTX 4060 Ti TWIN X2.