NVIDIA has joined the growing club of tech companies that are worth over $1 trillion.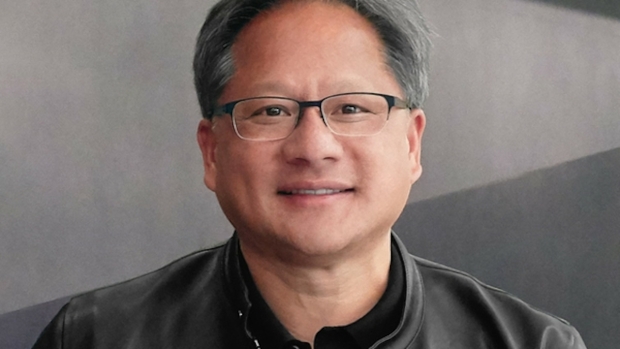 Reuters reports that the company is the first chipmaker to hit this valuation, driven forward by its progress on the AI front, and the fact that artificial intelligence has become such a massive focus for, well, pretty much everyone of late.
The sting in the tail, as Susannah Streeter, head of money and markets at Hargreaves Lansdown, points out, is that there will be 'significant pressure' to live up to this valuation, and likely a bit of a rollercoaster ride for the share price to come if NVIDIA stumbles at all.
Recently, NVIDIA estimated its revenue would exceed analyst forecasts by over 50% - and that certainly caused a bunch of jaws drop.
Jim Kelleher, analyst at Argus Research, noted that 'AI mania' has helped drive NVIDIA towards this $1 trillion market worth.
AI focus
There has been quite the demand for NVIDIA's AI chips, and as we've reported recently, that arena has, for obvious reasons, become much more of a focus for Team Green than its GeForce gaming graphics cards.
With AI being this profitable, and set to be infused in all manner of products - just about everything is getting a chatbot or AI assistant now - it's a goldmine compared to the relatively harder work to make profits with gaming GPUs in the face of flagging demand.
There's certainly an argument to be made that this is exactly why NVIDIA hasn't been afraid to push things with the pricing of Lovelace graphics cards, because ultimately, Team Green can afford to cross boundaries to try and maximize profits here.
Albeit NVIDIA has relented in recent times, finally, after having lost a fair bit of goodwill, putting an affordable price tag on the vanilla RTX 4060 - namely $299 (though that GPU isn't out yet). Even if the RTX 4060 Ti isn't nearly as wallet-friendly (and the 16GB variant definitely isn't, not at an eye-watering $499).
But the danger is if it seems increasingly harder work to make money with gaming cards that NVIDIA could lose interest somewhat (or at least continue to feel less moved in terms of having to be competitive with pricing).
What other companies have made the $1 trillion mark? Well, there's Apple, Amazon, Alphabet (Google), and Microsoft (plus Meta did break the $1 trillion barrier a while back, but has since receded to just under a trifling $700 billion).
AI is going to be leveraged by all those companies, of course, in one way or another - from Google's Bard to Microsoft's Bing and ChatGPT investment, plus of course the recent revelation of Copilot, the AI assistant that will be included in Windows 11 down the line. How Copilot will work out, mind you, remains to be seen, and we certainly have our doubts (as well as our hopes).