The Pokemon Company has updated sales figures for the famous Pocket Monsters franchise, and the numbers are eye-opening to say the least.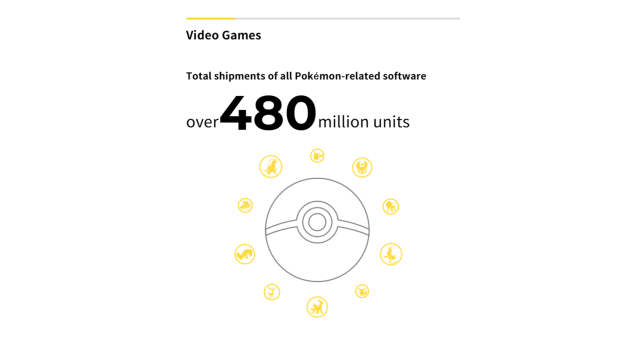 Newly updated figures show the Pokemon series is fast approaching 500 million shipments and sales. From the first game in 1996 to the present day, Pokemon has now shipped over 480 million games worldwide across all platforms in the last 27 years. The update shows that the Pokemon series is up 40 million copies over last year, with March 2022's cumulative total at 440 million franchise shipments.
Data indicates that Pokemon is the third best-selling video game series of all time behind Tetris (495 million) and Mario (over 776 million). The rise in sales was driven by the incredible over-performance of Pokemon Scarlet and Violet on Nintendo Switch, which has sold 22.1 million copies from November 2022 - March 2023, alongside catalog sales of previous games.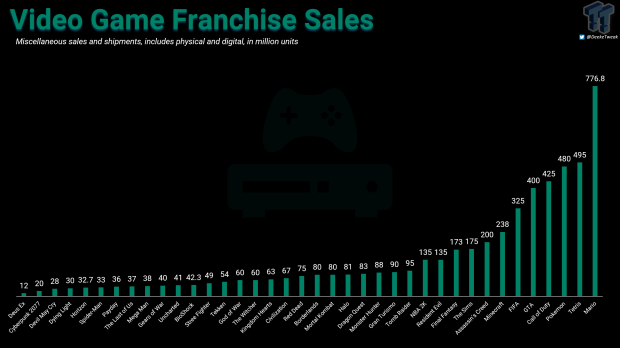 Pokemon is one of the most enduring franchises on the planet, whether it be pop culture entertainment like the animated series or films, or mass-market video game sales. It certainly helps that there have been dozens of Pokemon games released on multiple generations of Nintendo hardware, many of which helped define the software lineup for the systems.
The series remains some of the best-selling games of all time for Nintendo hardware, especially the Switch, where three clusters of titles--Sword & Shield, Scarlet & Violet, and Let's Go Pikachu & Eevee--have amassed a combined total of 63 million units, which makes up about 6% of total Nintendo Switch software sales (1.036 billion).