Last week a family living in Hopewell, New Jersey, was interviewed by local authorities about an object that crashed through their ceiling. Initial suspicions were the object was a meteorite, and now the origin has been confirmed.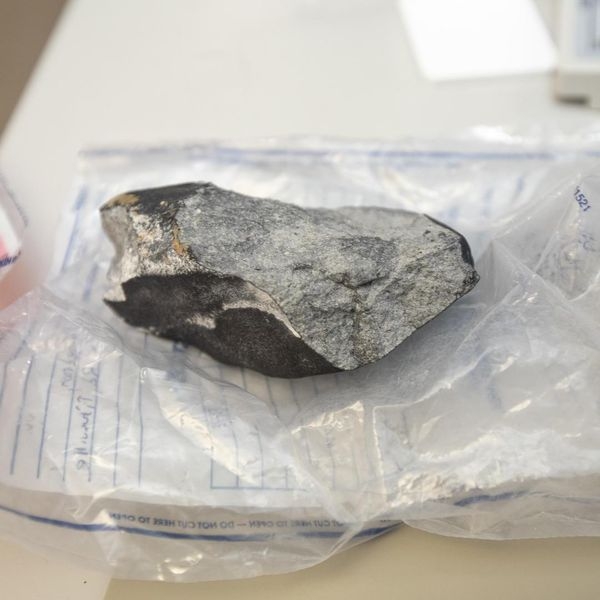 CBS News spoke to Suzie Kop, the daughter of the homeowner where the object broke through the ceiling. According to Kop, the object smashed its way through a bedroom ceiling, ricocheted off the ground leaving significant damage, hit the roof in another location, and eventually stopped on the floor. Kop initially thought someone threw a rock but quickly changed her suspicions to the object being a meteorite after she picked it up and noticed it was still warm. Notably, no one was home at the time of impact, so there were no injuries.
Local authorities weren't able to confirm or deny if the object was a meteorite, and it was quickly shipped off to The College of New Jersey, where it underwent analysis. According to a recent post on Facebook by The College of New Jersey, physics professor Nate Magee has confirmed the object is from outer space. The post explains the meteorite underwent visual examinations, density measurements, and scanning electron microscope (SEM) images. Additionally, retired meteorite expert Jerry Delaney from Rutgers University/The American Museum of Natural History consulted on the object.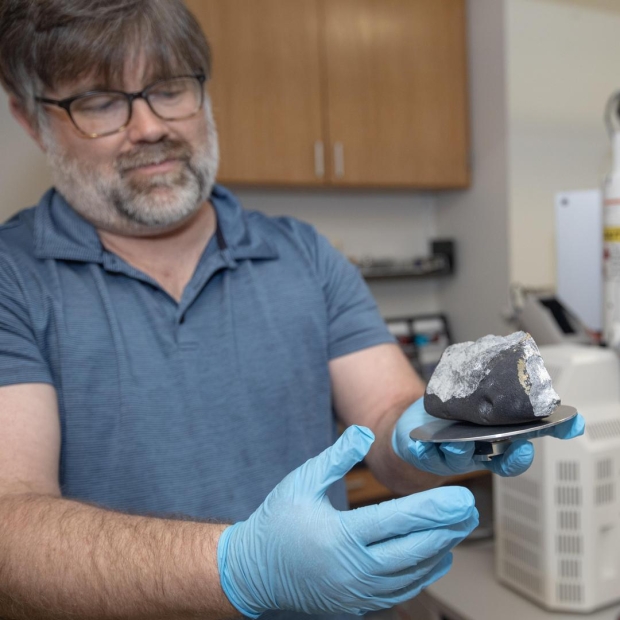 The post states that the meteorite is a stony chondrite meteorite that's likely a "type LL-6", which means that it contains much less iron than other chondrite meteorites as its experienced intense heat (before entering Earth) throughout its journey around the solar system. The researchers that examined the meteorite reported that it's in "excellent condition", weighs 984 grams, is approximately 4.56 billion years old, and will likely be named based on its nearest postal address, "Titusville, NJ".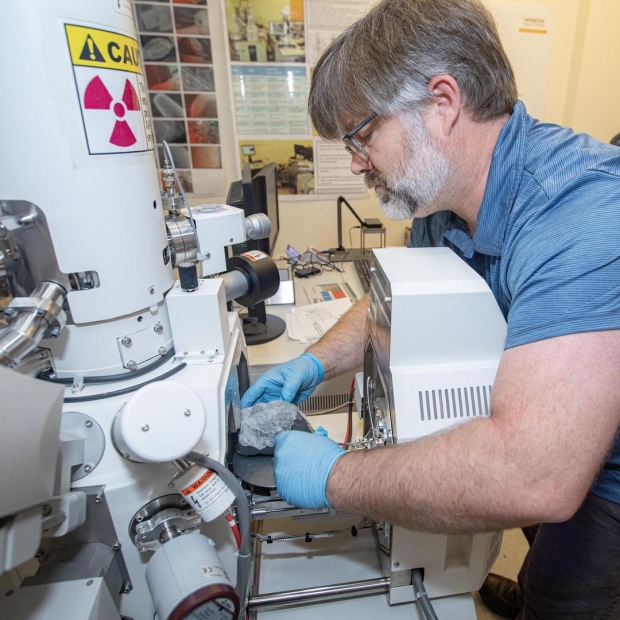 So, where did it come from? Researchers believe the small blackish meteorite originally came from the asteroid belt located between Mars and Jupiter, and according to Nathan Magee, head of the College of New Jersey's physics department, the small meteorite's cracked edges suggest it broke off from a larger meteorite after it entered Earth's atmosphere.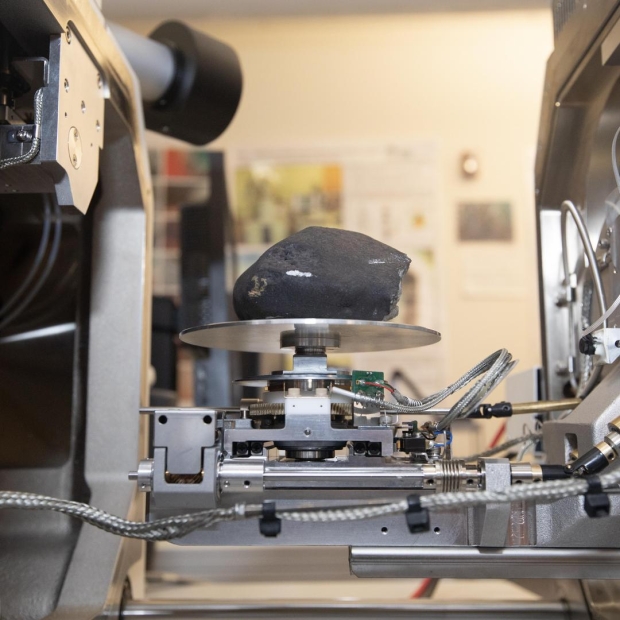 Lastly, the rarity of this small space rock can't be understated as it's a member of an extremely small group of objects. According to reports, only 1,000 meteorites of its kind have ever been found, while only 100 of its kind have ever been observed falling to Earth's surface. If you are interested in reading more about this story, check out the below link.
In other news, a Snapchat creator has warned that the AI version of herself created to be a AI girlfriend has gone rogue, engaging in sexually charged conversations when it's not supposed to. According to the creator, a team of people are working around the clock to stop the AI from engaging in these conversations with her paying audience. If you are interested in reading more about this story, check out the below link.