id Software released the original Doom RPG for mobile phones in September 2005, when gaming on a phone was still a relatively new concept. For many, it was considered a 'long lost' Doom game from id, though its appearance on PC last year by the dedicated Doom historians at GEC.inc (via Doomworld) made it available for all.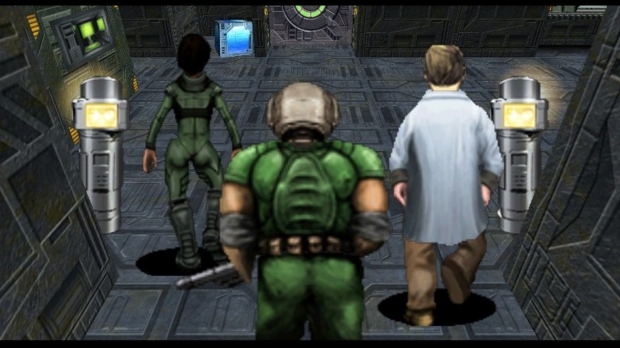 As the naming suggests, it's not a first-person shooter but an RPG set in the Doom universe - and a turn-based take on the franchise. The game did well enough to receive a sequel, Doom 2 RPG, for the iPhone and iPod Touch in 2010. Another turn-based RPG off-shoot seemingly lost to time.
This one features more impressive visuals than the original Doom RPG, representing id Software's continued experimentation with mobile gaming. Interestingly you can still find an app store listing for Doom 2 RPG, but it is incompatible with current versions of iOS.
The fresh-on-the-scene PC port for Doom 2 RPG once again arrives courtesy of GEC.inc (via Doomworld), though some work is required to get it up and running. The "Doom 2 RPG.ipa" from the Web Archive, OpenAL to support the touchscreen controls and presentation, and the PC port files at Doomworld. In addition to movement and interaction mapped to the mouse and keyboard, there's also support for Xbox controllers.
To get a good look at what Doom 2 RPG looks like, GEC.inc has posted the following video of it in action, with details on how to get it all up and running available over at Doomworld. Regarding other lost-to-time id Software projects, this leaves Wolfenstein RPG as the last similar mobile-only release designed for the new frontier of mobile gaming on Apple devices.