UK regulators at the Competition and Markets Authority have chosen to block the Microsoft-Activision merger on the grounds of anticompetitive effects in cloud gaming. Now some game streaming services providers are weighing in on the decision.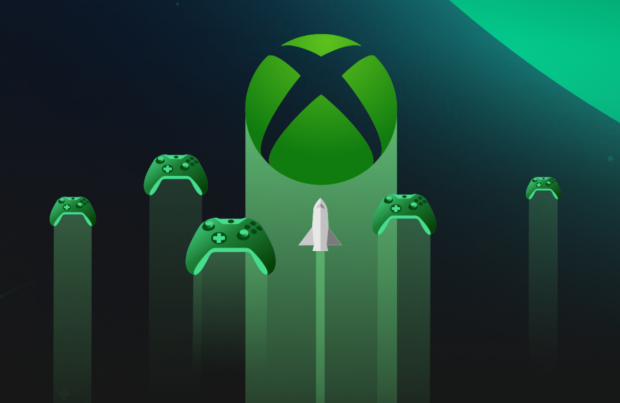 In its final report determination, the CMA lays out its arguments on why it believes the merger should not be allowed. The regulators essentially state that Microsoft already has a strong position in the cloud gaming segment and that its combined infrastructure of powerful server networks, subscription services, and video games content could impede competition. Adding Activision-Blizzard games on top of Microsoft's current position could tip the scales in Microsoft's favor and potentially stifle any innovation in currently-unsuccessful cloud business models like Buy-to-Play (B2P), the model that led to Stadia's ultimate demise.
Predictably, there are some cloud game service providers that oppose the CMA's decision, most notably those that Microsoft had signed 10-year agreements with. Both NVIDIA and Boosteroid have spoken out against the CMA's merger block, and both of these companies had made deals with Microsoft for a full decade of Call of Duty and Activision content. While the CMA has determined that Activision would likely bring its games to cloud in some form eventually, that certainly isn't the case now as Activision depends very strongly on full game sales and monetization of current and new titles.
Here's what NVIDIA, who offers GeForce Now streaming with BYOG business model, said about the CMA's decision:
GeForce NOW and other cloud gaming providers stand to gain an even deeper catalog of games if Microsoft's acquisition of Activision is completed.

We see this as a benefit to cloud gaming and hope for a positive resolution.
Boosteroid, a cloud gaming service that also offers a bring-your-own-game (BYOG) model, said this:
Boosteroid team and our users disagree with the CMA's decision against Microsoft's purchase of Activision. Our position on this issue is in line with that of Microsoft's president, Brad Smith.

We hope for a quick resolution to this question.
Based on what we've seen in the CMA's final decision, neither NVIDIA nor Boosteroid would earn revenue share from Activision Blizzard games hosted on their service.
Cloud isn't a storefront, but a method of access, so the real incentive to offer big-budget games would be to hopefully boost subscriptions over time as well as any possible upfront payments that both NVIDIA and Boosteroid could get from Microsoft as part of the 10-year deals. However, it's likely that these services would pay Microsoft, not the other way around. It all depends on the exact terms of the deals that were signed.
As for what Microsoft President Brad Smith had to say about the decision, you can find that below.
Smith echoes the assertion that the merger would bring Call of Duty and Activision Blizzard's popular games available to 150 million more consumers, a number that combines both GeForce Now's total member base with the Nintendo Switch's current installed base.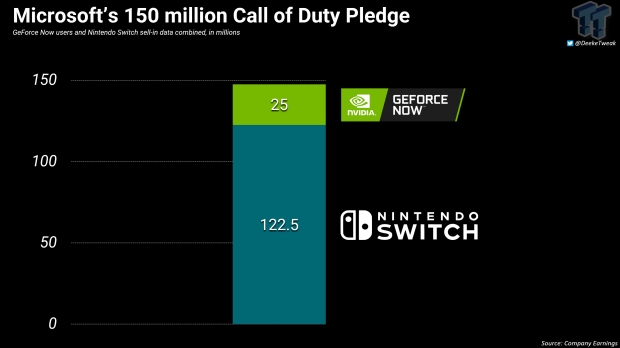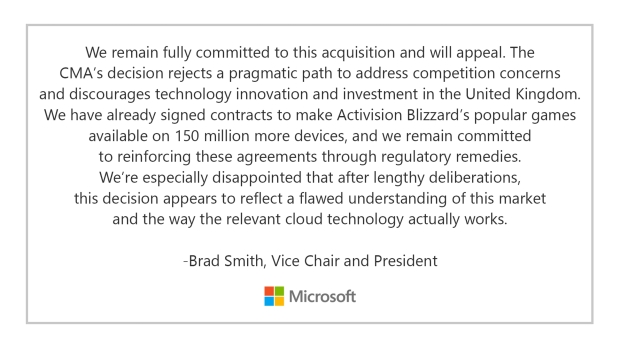 Microsoft plans to file an appeal against the CMA's decision with the Competition Tribunal in the hopes of a forced overturning of the merger block, which would then kick the case back over to the CMA for re-evaluation.