The GeForce RTX 4070 is the latest addition to the 40 Series line-up, representing the first affordable option ahead of the GeForce RTX 4060 Ti and RTX 4060 debuts in the coming months.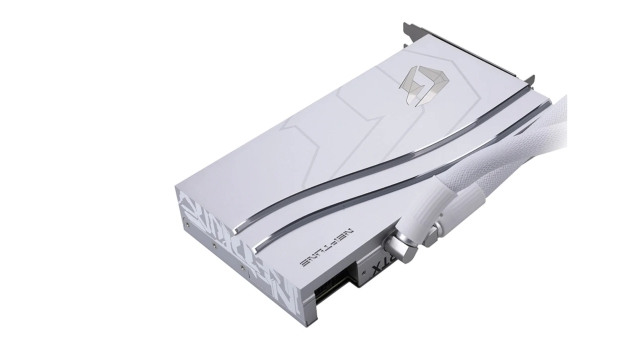 Per our reviews for the Founders Edition and MSI Ventus 3X models, we were impressed by the small and lightweight two-slot design - at least compared to beefier GPUs like the GeForce RTX 4080 and RTX 4090.
This makes the launch of the new Colorful iGame GeForce RTX 4070 Neptune OC-V, an all-in-one water-cooled RTX 4070 with a 240mm radiator, a little odd. The GeForce RTX 4070 in all four versions we tested was an exceptionally efficient GPU that rarely hit its 200W TGP, with fan speeds below 40%. And with that, temperatures were still the lowest for the GeForce RTX 40 Series.
Of course, this premium model looks to unlock the full potential of NVIDIA's AD104-250 GPU. In addition to the standard 5,888 CUDA cores and 12GB of GDDR6X memory on a 192-bit interface found on all RTX 4070 variants, the Colorful iGame GeForce RTX 4070 Neptune OC-V does make use of a proprietary board with a 14+3-phase power delivery.
This allows for a one-button overclock to a 2640 MHz boost clock compared to the 2,475 MHz by default via Colorful's "One-Key OC" technology - with the power rating raised to 230W. It's a notable increase, but one has to wonder if the same results are possible without a liquid cooling solution.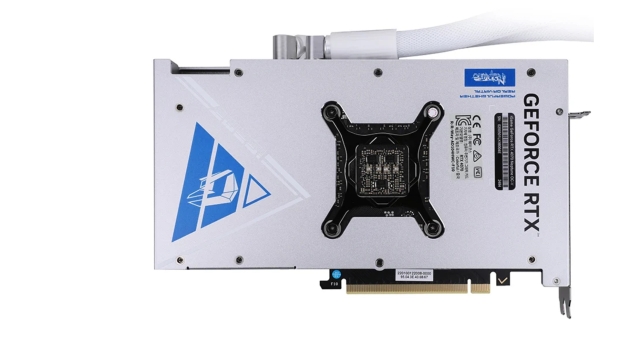 As expected with an AIO setup, the GPU itself is fairly small in size, with dimensions of 253.5mm (L), 170.8mm (W), and 41.5mm (H). Naturally, you must also make room for the 277mm long radiator so the overall footprint is sizable.
The Colorful iGame GeForce RTX 4070 Neptune OC-V is the only watercooled GeForce RTX 4070 available, and the early word from Japanese outlet GDM puts its price at roughly USD 829 - a 38% increase over the RTX 4070's MSRP.