Nintendo has been ordered by the FTC's chief administrative law judge to testify in the ongoing Microsoft-Activision merger lawsuit.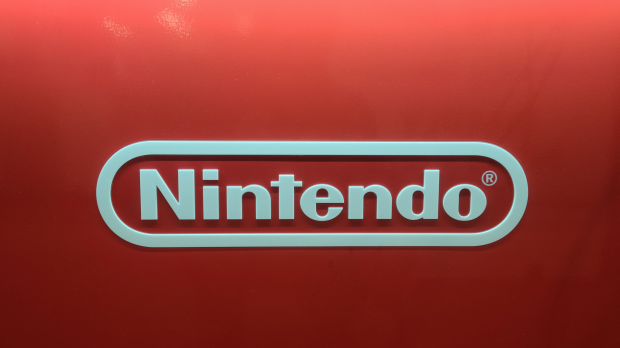 FTC Administrative Law Judge D. Michael Chappell has denied Nintendo of America's motion to quash a subpoena for testimony, and ruled that Nintendo executive Steve Singer must testify before the FTC's Complaint Counsel in the agency's lawsuit against the Microsoft-Activision merger.
Steve Singer serves as Nintendo of America's vice president of publisher and developer relations, and had directly negotiated the terms of the 10-year Call of Duty licensing deal with Microsoft and Activision on the behalf of Nintendo.
The FTC's Complaint Counsel, which are the regulator's in-house legal team who are attempting to counter the merger on the grounds of anti-competitive effects, had served Singer a subpoena for more information on Nintendo's 10-year deal with Microsoft and Activision. Singer's own lawyers wanted the subpoena dropped because, among other things, the subpoena was reportedly served too late.
Now ALJ Chappell has weighed in, and has ordered Singer to testify before the FTC's Complaint Counsel. Judge Chappell was not convinced by the arguments laid out by Singer's lawyers.
"Singer's interpretation of Additional Provision 11 is rejected. The language of Additional Provision 11 is permissive, not limiting. Moreover, Singer does not deny that he has knowledge that is relevant to this case. To interpret Additional Provision 11 in the manner urged by Singer would unnecessarily exempt from discovery a person with relevant knowledge and would conflict with the discovery rules," Judge Chappell said in the ruling.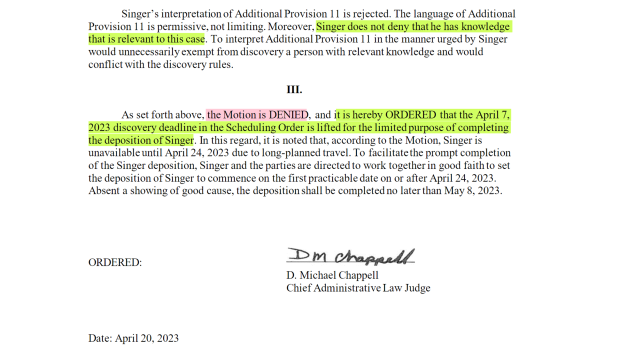 Judge Chappell has ordered a deposition of the Nintendo of America executive to commence after April 24, and it must be completed no later than May 8 unless Nintendo can show a cause for a good reason why the deposition cannot be completed.
In a complaint, the FTC's legal team said that "there is good cause for requiring Mr. Singer to testify" because his testimony "may be reasonable expected to yield information relevant to the allegations of the complaint..."
The regulator's Complaint Counsel goes on to say that Singer has "unique personal knowledge of the agreement," and that Nintendo has "sought to delay Complaint Counsel's discovery at every turn," indicating that Singer and Nintendo had avoided production of request documents on the 10-year licensing agreement until March 3.
Note: The following is speculation.
It is possible that Nintendo may not want to be involved in this case, however their licensing deal makes the company a very relevant party in regards to the merger. The FTC seeks to examine the possible effects of the licensing agreement as it pertains to the agency's claims of anti-competitive effects that could arise from the combination of Activision and Microsoft.
Nintendo is a highly-secretive Japanese video games company that carefully safeguards any and all business deals, especially those that pertain to its hardware platforms and digital storefronts. Nintendo is also extremely protective of its intellectual properties and is freely litigious, having sued multiple parties for copyright infringement and piracy, as well as restricted and taken down multiple YouTube videos and channels for various reasons.