If you're a fan of GIFs - and really, who isn't? - you're probably already acutely aware that WhatsApp hates them. Well, that might be about to change with the news that a big change is coming to the way the popular instant messaging app will handle those little animated pictures.
Like, it's actually going to animate them.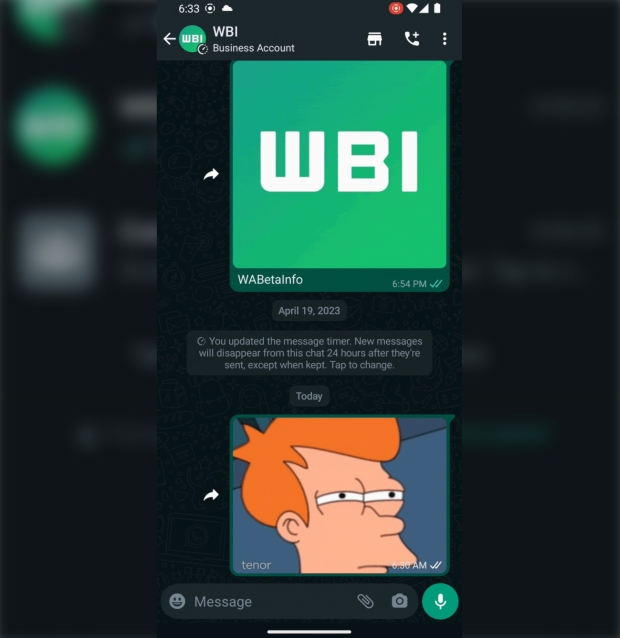 See, WhatsApp has long supported GIFs but the problem was that you had to tap them to see them animated the way that they were always intended to. However, WhatsApp is working to change all of that with the company now rolling out a beta version that automatically plays animated GIFs for you.
The new feature was spotted by the WhatsApp watchers over at WABetaInfo and appears to do exactly what it says on the tin. Assuming you have the new eta installed, and that your account has been enabled for the feature, you'll see GIFs automatically animate without you first having to tap them. What a time to be alive.
WhatsApp beta for Android 2.23.10.2 is the version of the app you'll need, although there's one caveat to note. WABetaInfo says that the GIF will only animate the once, meaning you'll need to tap it again if you want to see what's going on for a second time. That isn't necessarily a bad thing, and if there's one thing that annoys some people it's a constantly-animated GIF. We're looking at you, Slack.
There's no word on when this new GIF feature will roll out to everyone but we're all surely hopeful that we'll get to take it for a spin soon.