If you've ever looked at your boring, static emojis in WhatsApp and wished that they were just that little bit more fun, you're in for a good time. A new report claims that WhatsApp is testing animated emojis for the first time and they could change the way we use the instant messaging service.
Emojis are pretty cool in their own right of course, but this new report suggests that the company is ready to animate them with the help of Lottie. The result could be an entire library of animated emojis the likes of which WhatsApp users have never been able to enjoy before.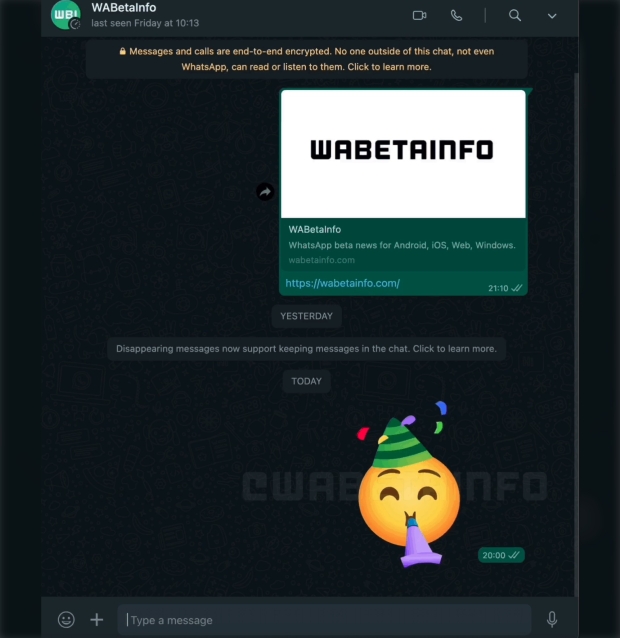 This new feature is currently under development according to a report by the WhatsApp watchers over at WABetaInfo. The report says that the WhatsApp Desktop beta will be the first to get the new feature in terms of early testing, while both Android and iPhone users should be able to join the fun eventually.
The report says that the animated emojis are designed using Lottie, an optimized library that allows designers to easily create their own animations. The resulting animations are said to be of high quality but low file size. That means that they can be easily sent over WhatsApp. WABetaInfo also notes that their proportions can be changed without impacting quality.
For those who would prefer static emoji, it's thought that WhatsApp could allow the animated ones to be disabled.
Right now there is no telling when this feature will be rolled out to more people in the beta let alone when it will be made available to everyone. But we can only hope that it arrives sooner rather than later.