UPDATE: It appears the Halo franchise has actually generated $10 billion in revenues as of 2019 (thanks Timur222), and the $6 billion figure provided by Frank O'Connor's LinkedIn profile may be outdated.
343 Industries creative director Frank O'Connor confirms the Halo franchise has generated multiples of billions of dollars in revenues across games and other media.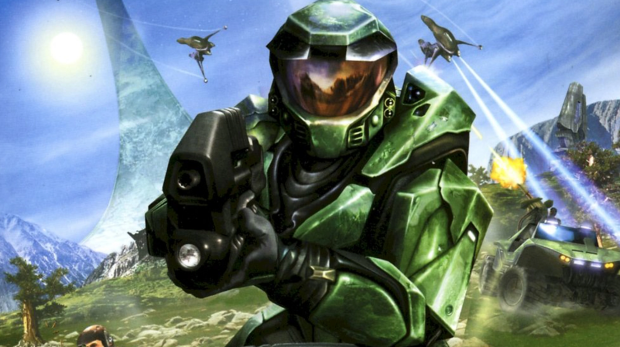 Halo is big, and during the Xbox 360 era, it even rivaled Call of Duty, the best-selling FPS series of all time. The series is still popular, however nostalgic Halo fans seem to have fallen off since Bungie handed the series off to 343 Industries. Despite controversial releases and the introduction of pay-to-win microtransactions, at no point did Halo ever stop being a success.
While reporting on the possible departure of Halo creative director Frank O'Connor, I noticed something very interesting in O'Connor's LinkedIn profile. According to the game dev vet, Halo is a "six-billion dollar entertainment franchise." These revenues include sales of transmedia Halo content including books, comics, and spin-off series like Halo Legends and the controversial Halo TV show.
So how does Halo stack up with other major franchises and games?
Data compiled from Install Base's John Welfare shows the Halo franchise has sold over 81 million copies as of February 2021, which was before Halo Infinite's release.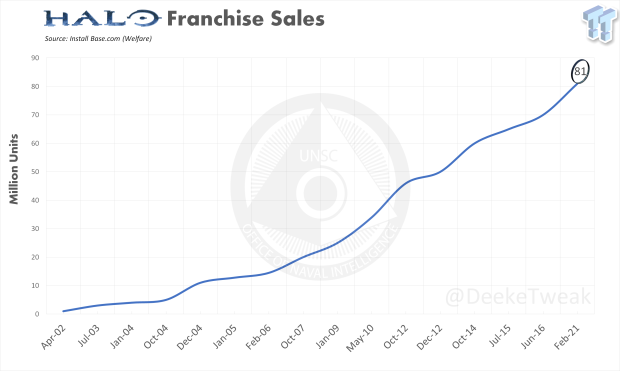 It's unknown exactly which of the games were the most profitable, however it is widely believed that Halo 3 was the best-selling game in the series. The Bungie-era games did not have live monetization outside of map packs and extra additions, whereas microtransactions were introduce with Halo 5's REQ system and subsequently in Halo Infinite's direct cosmetic purchases.