It was only last week when the news broke that Elon Musk and other leading technologists signed an open letter calling for artificial intelligence (AI) development to slow down. Now, we are hearing that call, which cites AI being a potential threat to humanity, maybe a guise that's hiding some individual's self-interest.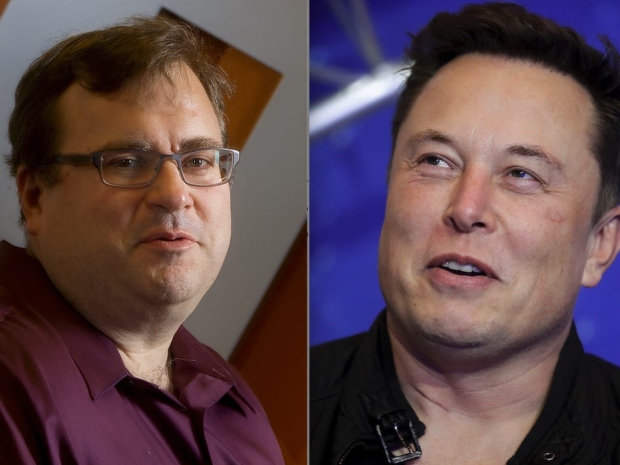 During an interview with CNBC, LinkedIn co-founder Reid Hoffman discussed the recent call for AI development to slow down and the relationship between Elon Musk and OpenAI CEO Sam Altman. It should be noted, Musk, Apple co-founder Steve Wozniak, Pinterest co-founder Evan Sharp, and others signed the open letter penned by the Future of Life Institute, a non-profit that concentrates on reducing existential risk from powerful technologies.
The open letter called for all development of artificial intelligence systems beyond OpenAI's GPT-4 language model to halt immediately, citing a threat to humanity as a whole if they don't. Furthermore, the letter says developers should stop training AIs for at least six months while researchers can assess the power of the new technology and how it is going to impact the human race. Lastly, the letter cites major problems with AI, such as its power to spread misinformation, its impact on the labor industry through automation, and how it will influence society.
"I think some of it's a little bit less well intentioned, like 'Everyone else slow down, so I can speed up. It's overall, I think, broadly a mistaken effort because actually I think everything we've seen so far in terms of development is the best ways to get safety is through larger scale models - they actually train to align better with human interests, and so the call to slow down is actually, in fact, less safe,'' said Hoffman.
Basically, Musk and anyone else that signed the open letter wants AI development to stop so humans can figure out what they have created. While that certainly sounds like a good idea, and LinkedIn co-founder Reid Hoffman agrees that many parts of the open letter are "well-intentioned", but "I think some of it's a little bit less well-intentioned, like 'Everyone else slow down, so I can speed up."
Hoffman goes on to say that the idea behind the open letter, or the general call for AI development to slow down, is a "broadly mistaken effort" as he believes that everything we have seen with AI so far has achieved its necessary levels of safety through human interaction, which, on a long enough timeline, enables these AI models to be more curated for human interests. Hoffman says that if AI development was paused, it would have the opposite effect and make these models less safe.
Hoffman commented on Musk's approach to AI, saying that the Tesla, Twitter, and SpaceX CEO has a "'I must build it with my own hands'". The LinkedIn co-founder pointed to Musk's achievements with SpaceX and Tesla as receipts for that mentality paying off for Musk.
"Elon tends to have a 'I must build it with my own hands' approach. You look at what amazing stuff he's done with SpaceX and Tesla, and it has the kind of 'It's only great if I do it," said Hoffman.
In other AI news, the former CEO of Google has sat down for an interview to discuss the coming age of artificial intelligence, outlining the positives and negatives of the emerging technology and what humans need to look out for.