Eric Schmidt, who served as the CEO of Google between 2001 and 2011, sat down for an interview where he discussed the emergence of artificial intelligence (AI).
Schmidt was asked to break down the promise and peril of AI, and the former Google CEO went on to give examples of both the positives and negatives of the new technology. Schmidt explains that there are many benefits of AI as it could be wielded to create an AI-powered doctor that is able to diagnose patients with much greater accuracy and speed or an AI-powered tutor that is able to increase the educational capability of everyone across every spoken language.
These large-scale achievements can come to fruition through the development of large language models (LLMs), the underpinning technology behind AI chatbots such as OpenAI's ChatGPT or Microsoft's Bing Chat search companion. Schmidt says that on a long enough time frame, these LLMs are "clearly going to do this", becoming next-generation doctors, tutors, and other vital roles in society. However, while the development of these technologies continues, humans face extraordinary new challenges that will arrive in various forms.
For example, the deepfakes exponential posting of deepfake images and videos of public figures across multiple social media platforms is one such problem. Deepfakes are certainly becoming an evergrowing problem as AI-powered technology continues to take leaps and bounds in achieving near-perfect voice and video replication. AI-powered tools capable of mimicking an individual's voice and creating a video of them to match are right around the corner. This capability could severely impact elections, narratives, and reputations when used for nefarious purposes.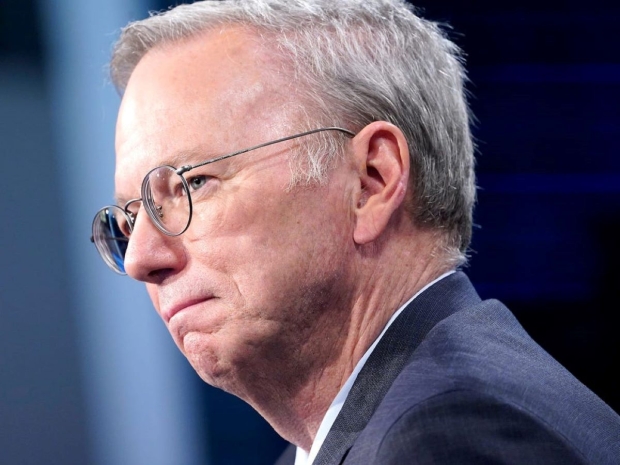 Schmidt highlights another potential downside of AI by simply asking, 'what happens when a person falls in love with an AI-powered tutor?'. Furthermore, Schmidt goes on to say he is concerned about how AI will influence cyber attacks, biology, democracy, and politics. The former Google CEO warns of the incredible speed at which AI is being developed and adopted by using OpenAI's ChatGPT as an example.
"ChatGPT hit 100 million users in two months. It took Gmail five years to do the same thing," said Schmidt.
Additionally, Schmidt said that the "diffusion" of AI is happening at such a rate that even he isn't able to keep up with its developments, and "that is all I do". Touching on the potential impact of AI on politics, Schmidt says that the capability of being able to create any image or video with no way of knowing that an AI created it or is authentic puts the world at risk of not knowing if what they see or hear online is true or false.