The new Xbox Wireless Controller - Remix Special Edition is being released just in time for Earth Day, with recovered plastics from reclaimed materials making up a third of its physical design.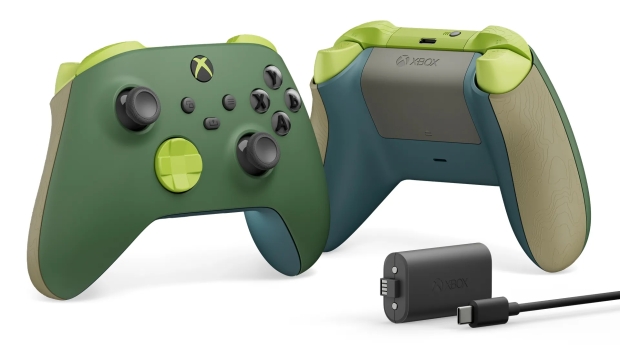 It also sports a stylish look with earth-tone colors and different texturing, with the reclaimed materials featuring subtle variations and markings to give each Remix Special Edition controller its unique look and feel.
In addition to reclaimed materials that include CDs, plastic water jugs, and even automotive headlight covers, it also uses "regrind." The team at Xbox describes "regrind" as the process of recycling leftover Xbox One controller parts into raw materials that can be used to create new controllers like the Remix Special Edition.
And in an excellent move, the Xbox Wireless Controller - Remix Special Edition ships with an Xbox Rechargeable Battery Pack and cable instead of being packed with two AA batteries ala every other Xbox controller.
Although subjective, the design, colors, and look of Remix Special Edition are very cool, with subtle features and bursts of brightness. The brighter colors for the D-Pad, triggers, and the Xbox logo are a nice touch that blends well with the earthy textured grips and more muted front.
As for the controller itself, this is a standard Xbox Wireless Controller for Xbox Series X|S and Windows 10/11. The Remix Special Edition has a worldwide release date of April 18 and will carry a price of USD 84.99 and AUD 119.95. Pre-orders are open now via Xbox.com.