A data protection authority has banned the immensely popular AI-powered chatbot, ChatGPT, developed by OpenAI over multiple safety concerns.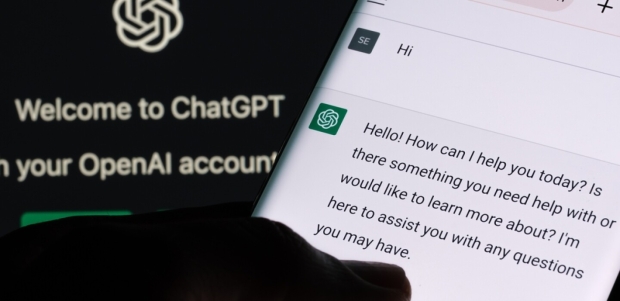 Italy's Italian Data Protection Authority (IDPA) announced its decision, which has immediately gone into effect, on Friday last week when it said that it had blocked OpenAI's ChatGPT over its lack of concern regarding user data and age verification. According to the data protection authority, OpenAI's app poses a risk to users, citing the March 20 event where the app experienced a breach that enabled users to see other users' contact information and chat history titles.
Notably, the data protection authority also cited potential exposure to minors as the reason behind its banning, saying that the app has no way to verify the age of users and, because of that, exposes them to "absolutely unsuitable answers compared to their degree of development and awareness". Furthermore, the IDPA said that OpenAI has just 20 days to respond to the regulator about how it will quash these concerns under the penalty of a $20 million fine, or 4% of the company's annual revenue.
The banning of ChatGPT across Italy comes only days after European policing agency Europol warned of the increasing adoption of the AI by criminals seeking to wield the technology with nefarious intentions. Europol said that these criminals are using the service to create strategies to commit fraud, phishing tactics, malware, and other cybercrimes.
Notably, the former CEO of Google, Eric Schmidt, recently sat down for an interview where he warned of the dangers of the coming age of artificial intelligence, saying there are many coming positives of negatives that will emerge throughout its speedy development and that humans are now put in the unique place to combat and regulate the software for good deeds and not evil ones.
Additionally, reports have surfaced about an AI-powered facial recognition software called Clearview AI being used by authorities across the United States. The facial recognition software was trained on 30 billion photographs obtained from Facebook without user knowledge, sparking criticism from several US-based data protection and privacy agencies that say Clearview AI is in clear violation of digital rights.
Some data protection agency staff have even warned people that don't believe they have anything to hide from authorities of potential criminal charges, as the AI has built a digital profile of them that may contain evidence of actions that were once not considered crimes, but are now crimes due to recently changed laws. For more information about that story, check out the below link.