Microsoft founder Bill Gates has penned a new essay titled "The Age of AI has Begun," where he details why he believes that the emergence of artificial intelligence is "revolutionary".
A Twitter user posted the link to Gates' essay, writing that Gates being involved in OpenAI and being bullish on the overall development of artificial intelligence is a "big" thing while also mentioning that it speaks volumes that Microsoft has been tracking the developments being made in the sector for so long. Notably, Gates' essay argues that artificial intelligence has the potential to transform the workforce, healthcare, and education while also being beneficial for the world's inequities.
Additionally, Gates writes that he was meeting with the OpenAI team as early as 2016, and the last time he sat down with them was in September 2022. Elon Musk founded the Silicon Valley darling OpenAI alongside several other Silicon Valley executives in 2015 and then pledged $1 billion to the company over several years. Musk stepped down as a board member and severed ties with the company in 2018, citing a competing interest between Tesla and OpenAI, wanting both wanting the best AI developers working at their companies.
This competition reasoning by Musk may be part of the truth as reports recently surfaced about Musk attempting to takeover OpenAI but was sharply rejected by other board members at the company. The rejection of the takeover led Musk to exit the board of directors and immediately withdraw his $1 billion pledge to the company, leaving OpenAI to struggle to pay its bills.
Since Musk's departure from OpenAI, the Tesla CEO has been very critical of the company, writing on his personal Twitter account that OpenAI has transformed from the open-source company he first created to a closed-source company that concentrates on maximum profits and is "effectively controlled by Microsoft" through its massive $10 billion investment.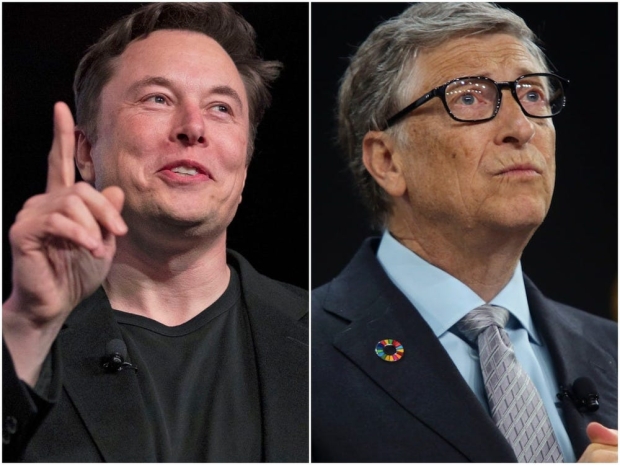 This brings us to Musk's most recent comments regarding Gates. Musk commented on the aforementioned Twitter post linking Gates' essay, writing, "I remember the early meetings with Gates. His understanding of AI was limited. Still is."
These comments from Musk are hardly surprising as the Tesla CEO has been feuding with the Microsoft founder for quite some time, as reports date back as far as April 2022 where leaked text messages between the two technology moguls were leaked online, showing Musk grilling Gates over his massive short position against Tesla.
In other AI news, researchers that almost built a ChatGPT clone for just $600 decided to kill their creation over safety concerns and practical running costs. If you are interested in learning more about artificial intelligence or reading more about the $600 AI, check out the below link.