The Competition and Markets Authority (CMA) has issued a statement which takes a more positive attitude towards Microsoft's Activision Blizzard merger.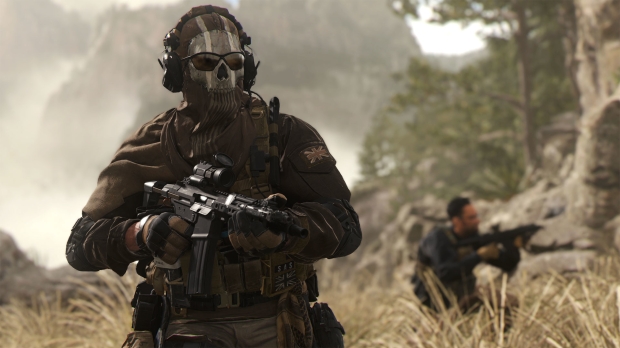 This is a huge move for the gaming world - a $68.7 billion takeover for Microsoft - so the regulatory scrutiny is intense, but the CMA has let go of some of its concerns about the deal.
Based on reviewing new evidence, the regulator is now satisfied that the Microsoft takeover won't damage the console gaming market in the UK in terms of competitiveness.
The central consideration of the 'significant' new evidence delivered to the CMA is that the possibility of Microsoft making Activision's games - specifically the behemoth Call of Duty franchise - exclusive to Xbox would not work out well for Microsoft.
The regulator noted:
"While the CMA's original analysis indicated that this strategy [of making games exclusive to Microsoft's own consoles] would be profitable under most scenarios, new data (which provides better insight into the actual purchasing behavior of CoD gamers) indicates that this strategy would be significantly loss-making under any plausible scenario."
In other words, Microsoft would be damaging itself, revenue-wise, to pursue a strategy of freezing out Sony with Call of Duty. Such a strategy of exclusivity would "not be commercially beneficial to Microsoft," the regulator now believes.
However, elsewhere the CMA has not changed its stance on concerns about the cloud gaming market in a post-takeover world.
Martin Coleman, who heads up the inquiry group handling this merger investigation, said:
"Our provisional view that this deal raises concerns in the cloud gaming market is not affected by today's announcement. Our investigation remains on course for completion by the end of April."
All of these findings remain provisional, of course, with the full verdict on the big Microsoft takeover set to come on April 26, just over a month from now.
Previously, the CMA has talked about the divestiture of the entire Call of Duty business as a condition of allowing the takeover to go through (or the separation of Activision, or Blizzard, separately). (Note that other analysts have also called for the divestiture of Blizzard as a possible strategy, as we've seen).
So given that, both Microsoft and Activision will take heart from this fresh announcement from the CMA as a positive development. That said, there are still regulatory hurdles to clear in terms of the FTC in the US and European Commission, of course.
Clearly, it's a very thorny matter to put deals like this under the microscope to try and ascertain the impact on the wider gaming industry, and gaming public, even in the shorter-term.
Some of the deeper concerns extend to what this might mean on a longer-term basis, because as an absolutely massive milestone for the industry - if the Microsoft takeover happens - it's even more difficult, or some might argue, impossible, to foresee what this could mean for the future of gaming some way down the road.