Valve has officially announced Counter-Strike 2, a sequel to CS:GO built on Source 2.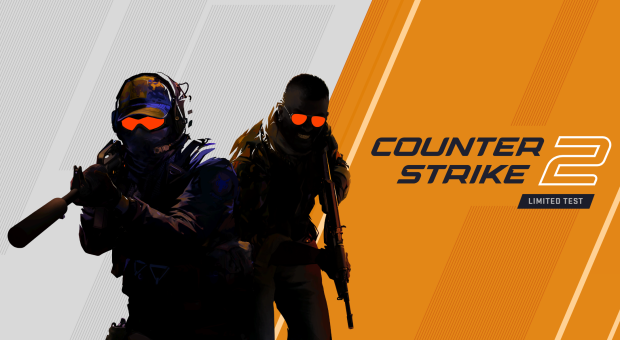 It's happening! Counter-Strike 2 is set to release Summer 2023 as a free upgrade to Counter-Strike GO, Valve today announced. Counter-Strike 2 will be fully optimized and overhauled in Valve's upgraded Source 2 engine, complete with major updates to lighting, physics, and other effects. A bunch of maps have been rebuilt from the ground up to really make the new engine shine.
In essence, Counter-Strike 2 is more like a big upgrade similar to Overwatch 2, or maybe the new Fortnite that's running on Unreal Engine 5. So much has been changed--UI, lighting, graphical fidelity, smoke grenades got a big adjustment, and even Half-Life Alyx's incredible bottle fluid effects are included.
One major claim that Valve makes is that tick rate "no longer matters for moving, shooting, or throwing." CS2 has been built on a new sub-tick rate architecture that allows the server to identify specific actions with exact precision.
Valve is preserving the past in CS2, too.
All CS:GO item unlocks will carry over to CS2 and original maps like Dust II will also be included. Valve says that all of CS2's maps will benefit from the Source 2 engine upgrade and that there's three types: overhauled maps that have been completely rebuilt in Source 2, upgrade maps that use a greater portion of new effects but have not been rebuilt, and finally there's touchstone maps, or old-school maps that only have lighting upgrades.
Yes. All of your weapon finishes, stickers, and other CS:GO inventory items will be available to use in Counter-Strike 2.

Bring your entire CS:GO inventory with you to Counter-Strike 2. Not only will you keep every item you've collected over the years, but they'll all benefit from Source 2 lighting and materials.

In addition to supporting legacy models and finishes, all stock weapons have been upgraded with high-resolution models, and some weapon finishes take advantage of these new models.
All cosmetics will get a facelift in Source 2 as well. Skins will look better than they ever have before in Counter-Strike 2.
To fuel post-release content, Valve is making Source 2 engine tools available to the community.
Counter-Strike 2 will release Summer 2023, but Valve is currently holding a limited CS2 beta test. Log into CS:GO to see if you have been selected for the CS2 test.
WHAT YOU SEE IS WHAT YOU GET

Tick rate no longer matters for moving, shooting, or throwing.

Sub-tick updates are the heart of Counter-Strike 2. Previously, the server only evaluated the world in discrete time intervals (called ticks). Thanks to Counter-Strike 2's sub-tick update architecture, servers know the exact instant that motion starts, a shot is fired, or a 'nade is thrown.

As a result, regardless of tick rate, your moving and shooting will be equally responsive and your grenades will always land the same way.