Epic reveals how much money its PC gaming storefront made in 2022, and gives interesting data on playerbase numbers and first-party vs third-party sales.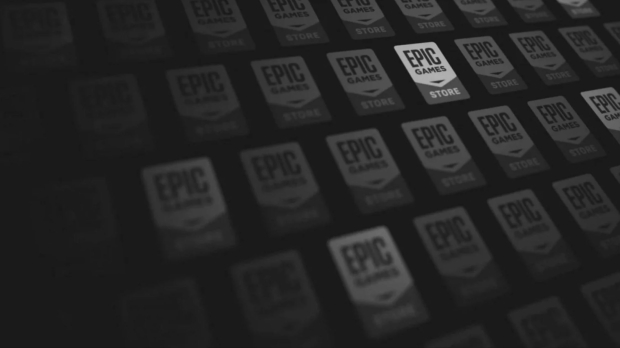 Epic's latest year in review report gives an update on the company's PC performance. The Epic Games Store made $820 million in 2022, down 2% year-over-year from the $840 million generated in 2021.
Metrics show that the Epic Games Store is still very much a first-party driven storefront/platform. Consumers spent the most money on first-party games in 2022, with $465 million or 57% of total spend made from first-party titles. Third-party conversely made up $355 million, or 43%, of total spending. It's worth noting that Fortnite makes over 5x more revenues from consoles than it does on PC.
What's most surprising is the relationship between new customers and storefront spending. EGS had 230 million customers in 2022, up 36 million customers from 2021, but the store's overall spending actually dropped.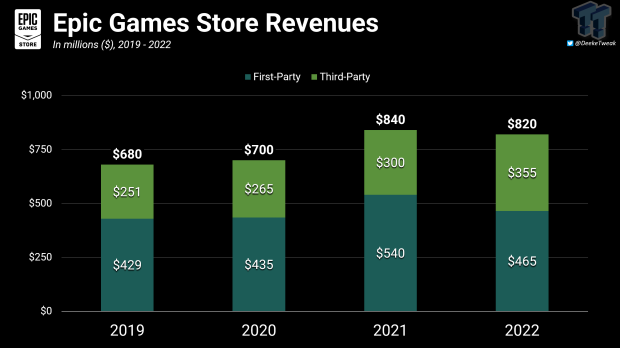 The above graph highlights Epic's performance growth over the years. Back in 2019, the Epic Games Store made $680 million, and has now grown to $820 million in 2022 as spending on both first-party and third-party games has grown since the store's inception.
The store may yet to be profitable, however. Reports indicate that Epic Games expected to lose over $593 million on the storefront in 2021, which would mean total EGS operational costs for that year would be around $979 million. Previous court documents from the Epic v Apple trial indicate Epic expects the store to be profitable by 2027.
Epic also reported 68 million monthly active users (MAUs) for the storefront, showing an increase of 6 million more users from last year.
The top EGS games of 2022 in terms of engagement and spending were:
Genshin Impact

Rocket League

Tiny Tina's Wonderlands

Grand Theft Auto V

Fortnite